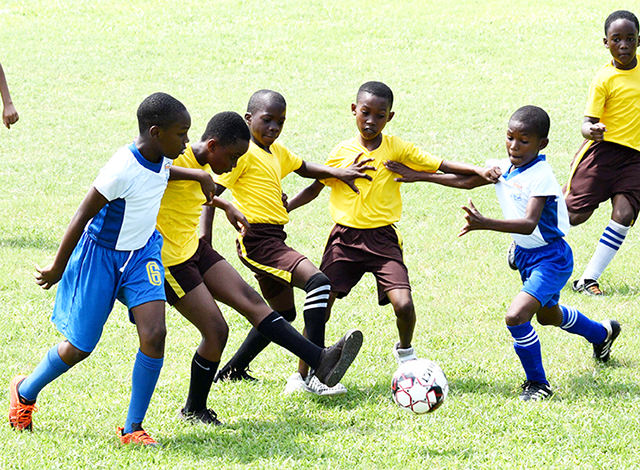 Another four schools, two Preps, will tomorrow, Tuesday, October 15, make their inaugural Hosanna Prep Schools 10-and-Under Football Competition being staged at that school's compound.
Mount Alvernia Prep and Barracks Road Primary are among the four slated to open their account when the second series of games are played beginning at 10 a.m.
ALV are down to play St. Mary's Prep in the opener of the day, before Barracks Road Primary battle with Pinnacle Academy, who will be involved in their second game of the early season, seeking a first win.
In the series of games played at the start of the weekend, 11 goals were scored in two games, with Corinaldi Avenue Primary and Eber Prep recording wins.
Kyla Palmer struck four times as Eber Prep recorded the widest margin of victory to date, slamming Carrol Western 9-0 in a lopsided clash, the second and final one of the day.
Palmer struck twice in each half to inspire his team to the win, having opened their account with the first goal of the game.
Meanwhile, left-footed Recardo Esmie and the wily Mekhi Foster, with a welltimed header from the front post, back across goal, found the back of the net for the wasteful Corinaldi team in their comfortable 2-0 defeat of St. James Prep.
The Caryle Tinglin-captained Corinaldi created several scoring chances throughout, but failed to punish their opponents who struggled going forward.