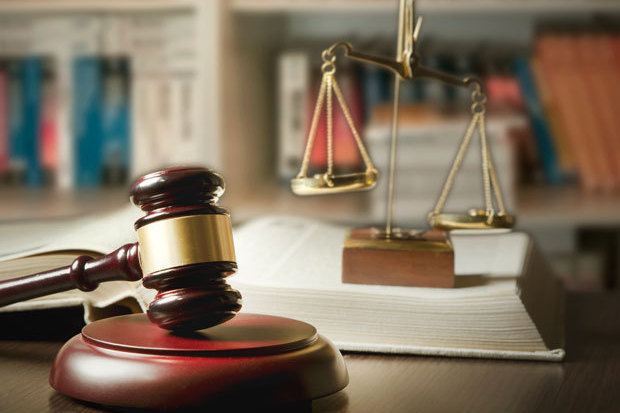 It remains an elusive concept to grasp by many in the Jamaican government that ultimately, our success, and the progress to be gained from such, won't be in what we proclaim to do, but in what we actually get done. To that end, though we have not been lacking in the number of scandals and instances of corruption we have managed to uncover as a nation, our conclusions (or lack thereof) to such are, at the very least, laughable and are an insult to the spirit of democracy.

It is therefore heartening to learn that the scandal involving former Minister of Education, Ruel Reid and Professor Fritz Pinnock of the Caribbean Maritime University, among others, is being handled before the law. And while we are not preemptively condemning any of those involved, as they are innocent until proven guilty in a court of law, the mere act of bringing such an apparently corruption-tinged case before the courts is sure to send a message to others involved in remotely similar cases in our government.

Typically for many Jamaicans, when a publicized case of corruption in government is investigated, not only does it eventually fade into obscurity, but it is left bereft of any reassuring conclusion that justice had prevailed. We remind readers of the Petrojam Scandal, in which the minister involved, Dr. Andrew Wheatley, resigned. It also bears noting that all well-thinking citizens are awaiting a conclusion to that as well. That scandal was specifically cited as one of the reasons Jamaica, on the Corruption Perception Index, 2018, slipped two places to 70.

Whatever became of those allegations of impropriety by then Minister of National Security, Robert Montague? Though currently serving as Minister of Transport and Mining, we ought not to allow these cases to fade into forgetfulness, especially if we want to change the perception that Jamaica is irreparably corrupt. Again, we are not suggesting the minister involved is guilty, but we find it a reasonable expectation that investigations completely exonerate him, and others, in such cases, if indeed they are not guilty.

We begin to change the narrative that we are helplessly corrupt when we are bold enough to make the tough decisions. No one is above the law, and it's time we start acting like it.