Barrington Flemming/Michael Nattoo – Staff Reporters
Pastry chef, construction worker
Days after frantically searching for her, family members and friends of pastry chef, Tricia-Lee Wynter, were plunged into mourning after a decomposed body was found in the upscale Westgate Hills community in Montego Bay.
Although the police are awaiting DNA results to determine the identity of the partially dressed decomposed body, family members are convinced it is that of the 25-year-old Wynter, who first went missing on Saturday, October 13.
The body was found on the second floor of an unfinished building in that community, with what appeared to be a gunshot wound.
According to the Mt. Salem Police, who are investigating the matter, about 5 p.m. last Thursday, residents had their suspicions aroused when they noted a foul odour coming from an unfinished building in the community.
Upon investigating, a decomposed body, clad only in a black blouse, was observed lying face down. Residents also observed a gunshot wound to the body.
The police were alerted and, on their arrival, they too observed the decomposed corpse, but were unable to definitively say if it was Wynter. Subsequently on Monday, the lawmen submitted evidence for DNA confirmation, and are awaiting the results.
Family members, however, seem fully convinced that the body found was Tricia-Lee's.
They had earlier issued and attached posters of Tricia-Lee, as well as made several posts across social media, when she first went missing.
They also offered a $300,000 reward for information that would lead to her return.
Now, for them, the gruesome discovery signaled the end to all their efforts of safely bring Tricia-Lee Wynter back home.
'BEIJING' GUNNED DOWN
Meanwhile, the police in Hanover are investigating circumstances surrounding the shooting death on Monday night of 26-year-old construction worker, Andre Brown, also known as 'Beijing' of a Catherine Hall address in Montego Bay and Claremont in Hanover. This latest shooting took place in the vicinity of the world-famous Tryall Club.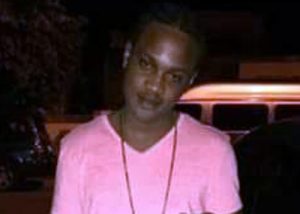 Information is that Brown was last seen on Monday night driving his Nissan pickup truck along the Sandy Bay main road.
Residents reported hearing explosions Monday night, and Brown's bullet-riddled body was discovered along the beach near the Tryall Club on Tuesday morning.
The police were called and Brown's body was removed to the morgue.
They are yet to determine a motive for the killing.