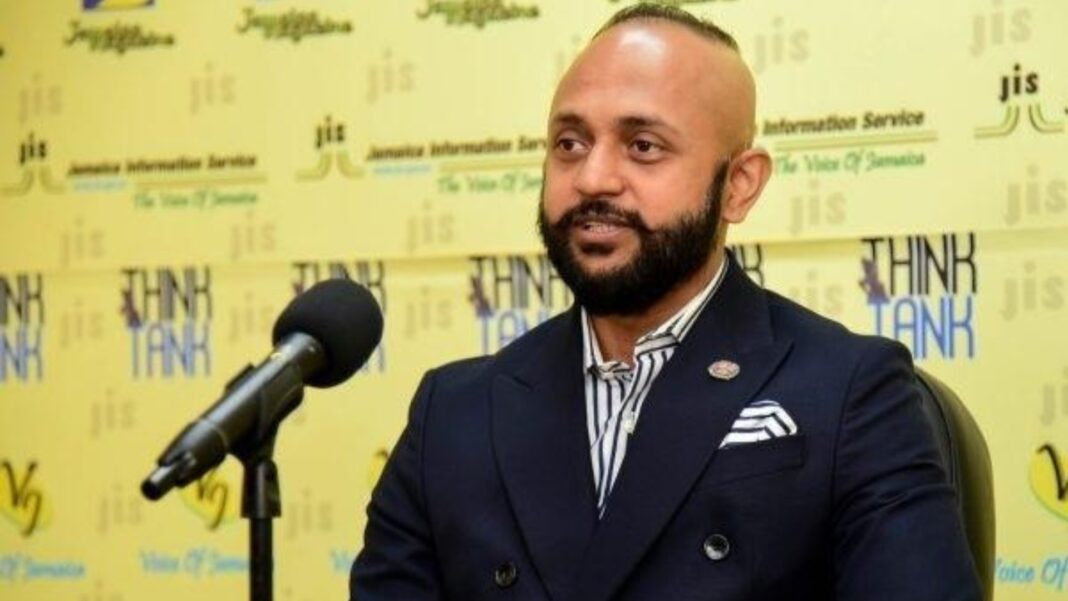 Companies operating in the Global Services Sector (GSS), as well as businesses in the finance, tourism, agriculture, and logistics industries, are being invited to participate in the Outsource2Jamaica 2023 Conference.
The event, being organized by the Global Services Association of Jamaica (GSAJ), is slated for May 10 and 11 at the Jewels Grande Montego Bay All-Inclusive Resort and Spa in St. James, under the theme 'Ahead of the Curve.'
Registration may be done online at www.outsource2jamaica.com.
Speaking during a Jamaica Information Service (JIS) 'Think Tank' at the Agency's head office in Kingston on Tuesday (April 11), Conference Co-Chair, Gloria Henry, informed that the two-day forum will focus on new and emerging trends impacting the GSS and other industries and companies globally.
"We're talking about artificial intelligence, the metaverse, all the different things that are impacting the Internet of Things, Big Data, robotic process automation, and emerging services that we have seen on the horizon," she said.
Ms. Henry indicated that the focus areas had been recognized as opportunities that Jamaica can capitalize on, using its nearshore advantages. As a result, logistics will be a vital part of the discussions.
She also informed that some of the best thought leaders, speakers, advisers, and influencers would participate in the conference.
EXPERTS
"We have Stephen Loynd, who is an expert on the metaverse, who will be sharing the stage with some of our local experts here in Jamaica to talk about opportunities within the metaverse that are… unexploited by Jamaican firms. We will have David Bell from Idea Farms, an expert in marketing, and going to talk about the different types of marketing [strategies] and how we can reposition ourselves as local businesses," Ms. Henry added.
Meanwhile, GSAJ President, Anand Biradar, is encouraging all industry stakeholders to participate in the conference, describing it as a "must-attend" event.
"It is in demand. We got a high level of interest and sponsorships coming, and there are just a few more slots left. Make your presence felt… attend the conference," he emphasized.
Mr. Biradar highlighted several benefits to be derived by target stakeholders attending.
"If you are an operator, you will learn what your peers are thinking [and] planning, so [that] you can collaborate, learn and work on your strategies, going forward. If it is a government stakeholder, which plays a very important role in driving growth for Jamaica in the future, they will get exposed to international speakers [and] what's really happening under the hood, which will help better design policy framework incentives, where needed, going forward," he shared.