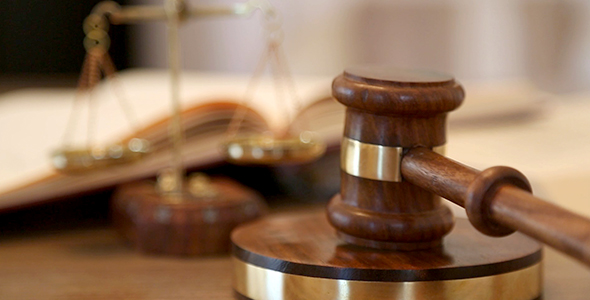 Kaye Falconer, the former St James Police Constable who was convicted in February for harbouring a fugitive in relation to the 2013 escape of inmate Greg Taylor from police custody, was sentenced to two-and-a-half years in prison in the St. James Parish Court on Friday, July 7.
Parish Judge Natalie Hart-Hines handed down the sentence to a tearful Constable Falconer.
There were protracted delays in her sentencing for several reasons and it was also revealed that she was battling with clinical depression and hypertension and was admitted to the Cornwall Regional Hospital for a while.
A report that was presented to the court described certain ordeals that Falconer experienced at childhood. It was also disclosed that she lost her husband in 2012, her son in 2013 and her mother in 2016. In light of that, her attorney, Adrian Dayes, pointed out that those series of incidents could have contributed to her deteriorating condition since 2013.
 "She has a condition of depression that is not in remission. A non-custodial sentence will allow for a return to normal functionality," said Dayes.
"What we have before us is a person who is of good character. She would have been demonstrating signs of depression leading up to the offence… She was having a problem with cognition and judgement," the attorney added.
In passing sentence, Judge Hart-Hines told Falconer that her actions of having Taylor, who she knew was a fugitive from justice, at her home, constituted a breach of the public's trust in the police.
"It is a very serious offence, in that you were personally and actively keeping the man (Taylor) from the arm of justice… The public's confidence in the police has been negatively impacted," Hart-Hines said to Falconer.
Having said all of that, the judge said she would not impose the maximum of three years and took into consideration Falconer's age, gender and her medical condition, but added that she has not seen any evidence of remorse from the accused woman. Judge Hart-Hines, however, made an order for her to get counselling and for her medical condition to be monitored.
Falconer's sister, who gave character evidence, begged the judge to extend mercy to her and pointed out that her sister had gotten worse since she was found guilty. With tears in her eyes, the sister also said that she was of the opinion that Falconer could not handle incarceration and was fearful that she would go into depression and die.
Falconer was arrested and charged after an escaped inmate, Greg Taylor, was recaptured at her home in Glendevon, St James on February 24, 2013.
Taylor, who the police had described as dangerous, had escaped custody at Freeport Police Station in Montego Bay under questionable circumstances on January 30, 2013.
It is reported that at the time of Taylor's recapture, a police team went to Falconer's house with a warrant, and subsequently found the escaped prisoner hiding under a table at the house clad in a bathrobe and bedroom slippers.
Other police personnel were also charged in connection with the incident.