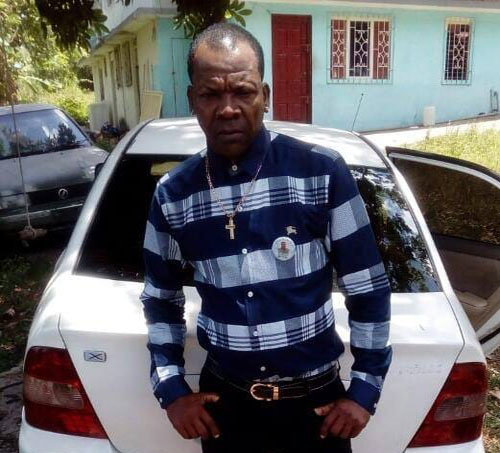 Swift and decisive action by the St. James police on Thursday led to the discovery of the body of missing taxi operator, Horace Roseway of Rosemount Crescent in the parish, and the apprehension of a suspect in connection with his murder.
Information gleaned by the Western Mirror indicate that on Tuesday about 6a.m., a relative reported 49-year-old Roseway, who plied the Farm Heights to downtown Montego Bay route, and who was popularly known as 'Chunkman', missing.
Later in the day, a man was found in possession of Roseway's motorcar and the police were subsequently informed.
The lawmen, acting on the information, discovered the man with the motor vehicle. The man told the police that the car was given to him by a relative of his to operate as a taxi. Acting on information, the police picked up the suspect who works at a popular resort in Montego Bay.
The suspect later led the crime sleuths to Roseway's nude, partially decomposed body, which was found in bushes along the Brandon Hill main road, not far from his Rosemount Crescent residence, wrapped in a sheet and covered by a sheet of zinc. The body was removed to the morgue.
It is suspected that Roseway was strangled.
The suspect, who was taken into custody and is expected to be charged following an interview, allegedly told investigators that he killed Roseway after he made sexual advances towards him.