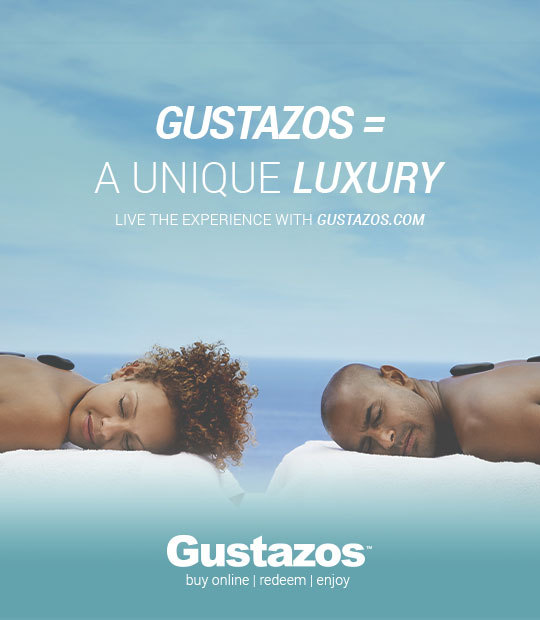 Gustazos means a unique experience in Spanish.
The Gustazos.com business model has been in Jamaica since 2015, partnering with all kinds of local businesses to promote different offerings at promotional prices. It's no surprise that people keep using the online portal to enjoy and experience the best their country has to offer.

One of Gustazos biggest strengths is its ability to maintain locals inside the country for staycations, tours and road trips that could've easily turned into a cruise ship, hotel stay or flights outside Jamaica. Not only that, but people buy a Gustazo, for let's say a 2-night in a certain hotel, and they visit nearby businesses, causing a direct economic impact in the hotel's region.

Since 2018, Gustazos has generated over 60,000 transactions as a company in Jamaica, resulting in over 15,000+ room nights sold for hotels. That's more than US$4 million generated in sales. Gustazos generates over 100K room nights per year for hotels in Jamaica, Puerto Rico, Dominican Republic, Panama & The Canary islands.

Every single one of these transactions (US$106 average purchase each) has a direct positive effect on the different regions around the country, from Kingston to Montego Bay, Port Antonio, Ocho Rios, Negril, etc. Thanks to Gustazos, more people visit and contribute to the local economy, spending money on neighboring establishments like car rentals, restaurants, tours and stores.

The other side of their Jamaica non-hotel business consists of promoting restaurants, spas, events, products and general services. This E-commerce recently generated over 500 leads to a Mitsubishi Dealership in Kingston in less than 15 days.

Gustazos numbers are not only revealed in sales amounts, but also on their digital and social presence with a reach of 100K to 200K of the best consumers Jamaica has to offer thru their email database, Facebook and Instagram reach, website traffic and the engagement effect their promotion creates. Founded in 2011 in Puerto Rico, today they enjoy over 1.1M email subscribers and over 1.2M Facebook & Instagram followers globally.

The Gustazos website has proven year after year its commitment to provide a win-win situation for both businesses and clients. From the looks of it, the Gustazos-Jamaica partnership is blooming and favorable for all sides participating, including thousands of happy customers. Promotional prices and great experiences are a perfect fit for any type of person, and Gustazos knows this.

If you are interested in promoting your business on Gustazos.com please visit: www.gustazos.com/base/contact