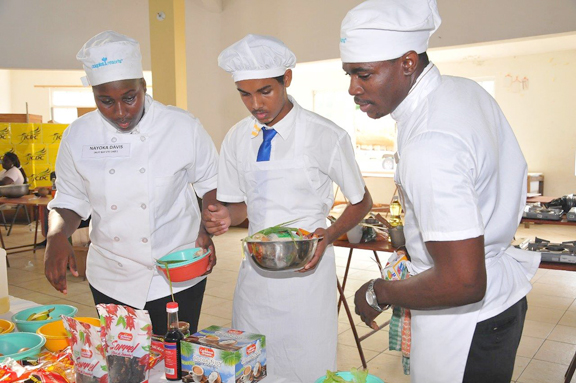 The last leg of the Regional Culinary Championship will be held in the Western Region at the Hollis Peter Lynch Auditorium in Montego Bay, St. James, on Friday, May 5. Organized by the Jamaica Cultural Development Commission (JCDC), the Western Regional Culinary Arts Champs will feature budding chefs and foodies primarily from Trelawny, St. James, Hanover and Westmoreland, who will showcase their culinary talents and compete in several exciting and innovative categories, including – Special Diets (Live Cooking), Fruit and Vegetable Carving, Sweet Treats, Mixology, Dutchie Dash and Hot-off-the-Grill.
According to Paula Williams, JCDC Culinary Arts Development Specialist, "The Northern, Central and Eastern Regional Champs all brought out impressive competitors and culinary talents, and the Western Regional Culinary Champs promises to be just as exciting and engaging; as the competitors focus on presenting local foods in a creative way. We look forward to even more amazing meals coming from out West.
"We will also be taking on spot entries in the sponsored products category and the Dutchie Dash segment, so if your specialty is a one-pot meal, please come out and join us!" Williams continued.
The Jamaica Culinary Arts Competition is Jamaica's premier culinary competition and specializes in showcasing the creative talents of Jamaicans in the culinary arts, while promoting healthy lifestyle and wellness. The competition also seeks to encourage innovative and creative use of local foods and to stimulate creative talents and provide opportunities for exploring the economic potential of local foods.