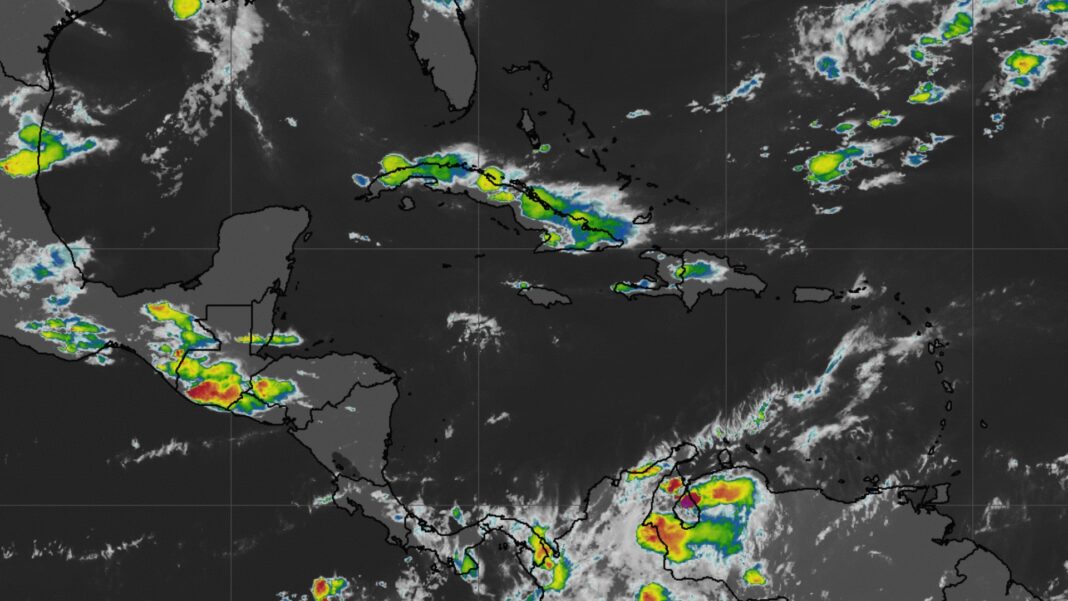 It has been a hot couple of months for many Caribbean islands, with no end in sight to the excessive heat.
According to the Barbados-based Caribbean Climate Outlook Forum (CariCOF), in its heat outlook for May to October 2023, excessive heat can be expected, especially in August and September.
The heat outlook forecast notes May to July, marking the first half of the Caribbean heat Season (April/May to October) may well be hotter than usual for most.
Intense night-time and daytime heat are expected in much of the Caribbean from August to September/October, marking the peak of the Heat Season.
Over in St. Maarten, the Meteorological Department in its seasonal outlook for May to July 2023 states models are indicating that rainfall totals for the season May-June-July 2023 are likely to be near the normal range in St. Maarten and the rest of the Caribbean.
The normal rainfall for the May-June-July season in St.Maarten ranges from 167mm–295mm / 7-12 inches, with 28 to 36 wet days. May to June the region transitions to the wet season where rainfall may be more frequent while in July there is often a summer dry spell.
The forecast is for up to 5 (7-day) wet spells, up to 3 very wet spells and about 5 (7-day) dry spells on St. Maarten during this season.
The majority of the forecast models predict that El Niño will start this season May to July 2023 (73% chance).
There is a likelihood that the El Niño phase will persist through early 2024. The wet season in the Caribbean may be drier than normal in view of the likely development of El Niño.
Currently, short-term drought has developed in Barbados, Belize, southeast Cuba, USVI, Martinique and St. Vincent while long-term drought has also developed in other areas across the Caribbean.
Although 'drought' conditions will persist in St. Maarten through May, models indicate that by the end of July there will be no drought concern.