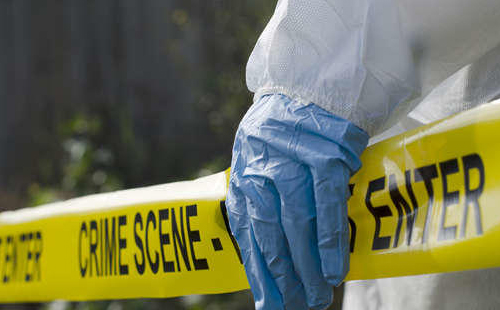 16-year student among victims
A quadruple shooting on Wednesday, which left two persons including a 16-year-old boy dead and two others wounded, shot the community of Logwood, Hanover back into the spotlight, as murders continue to wreak havoc in the west with five men being killed violently over a 36-hour spread.

A strong contingent of security personnel, (police/military) has been deployed to Logwood district, which is now on edge following the quadruple shooting.

The deceased have been identified 16-year-old student Rodrae Martinez of Orange Bay, 39-year-old bar operator Kevon Roosevelt, otherwise called 'Ranko', of Dam Road, Logwood, Winston Porter otherwise called 'Blacks' or 'Teflon', a chef of Newtown district, Orange Bay, all Hanover addresses, 20-year-old Amol Hilton, higgler of Smithfield, Westmoreland and 23- year- old Tirou DaCosta otherwise called 'Steelie', steelworker of Angie Lane, Salt Spring, St. James.

The Hanover police report that about 11 a.m. on Wednesday, patrons were at a bar operated by Roosevelt, when Martinez is said to have ordered a cigarette but Roosevelt told him there was none and he stepped away. However, a man brandishing a gun entered the bar and opened fire forcing patrons to scamper for cover, while other persons nearby cowered in fear.

The police who arrived on the scene after the shooting subsided found Roosevelt's body in his bar, while Martinez was found in nearby bushes. Roosevelt, Martinez and two other men, who were shot and wounded, were taken to the Noel Holmes Hospital where Martinez and Roosevelt were pronounced dead while the other men ages 44 and 65 were admitted for treatment for non- life-threatening wounds.

Also, on Wednesday in the neighbouring parish of Westmoreland, the Savanna-la-mar police reported that about 9 p.m., Hilton was at home in Smithfield when he was pounced upon by a gunman who shot him several times. The police were alerted and he was taken to hospital where he was pronounced dead.
The Green Island Police in the meantime reported that on Tuesday about 12:30 p.m. Porter was at a bar at Santoy district playing music when a motor cycle with two men-drove up. One man, armed with a gun, dismounted, entered and opened gunfire hitting him. The Police were summoned and he was found lying on the floor of the bar suffering from gunshot wounds to the head and neck. He taken to hospital where he was pronounced dead.
Porter was being sought by the police in connection with the murder of DeAndre Robertson who was shot and killed in the parish on April 1 this year.
While over in St. James the Montego Hills police are probing the shooting death of Dacosta which also occurred on Tuesday.
Reports are that about 5:15 p.m., DaCosta was at home with his girlfriend when four masked men armed with guns entered the yard, where they saw DaCosta at the back of the premises and opened gunfire hitting him all over the body.
The Police were summoned and Dacosta was taken to hospital where he was pronounced dead. No one else was injured during the incident.
Barrington Flemming – Staff Reporter