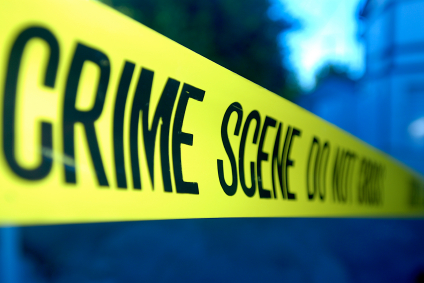 A gunman was shot and killed by an off-duty policeman in a foiled robbery attempt and a firearm seized along the Sunvalley main road in Glendevon on Friday.
The dead man has been identified as Marvan Bowman, otherwise called 'Chin Mix' of Bottom Pen, Glendevon, Montego Bay, St. James.
The Montego Hills Police, who are investigating, report that about 8:45 p.m. on Friday, an off-duty police officer was among passengers travelling in a taxi which plies the Downtown Montego Bay to Sunvalley route, when on reaching a section of Sunvalley Road, the car ran out of petrol.
The driver is alleged to have apologized to the passengers, grabbed a gallon jug and went to the nearby gas station to purchase petrol.
It is alleged that Bowman and another man, who were lurking in nearby bushes, pounced upon the passengers and demanded money.
The policeman, who was armed, reportedly opened fire at the men. Both men ran, however, it was reported that Bowman, who was hit, fell clutching what was subsequently reported to be a Dessert Eagle pistol with five .50 cartridges.
The firearm was retrieved and Bowman was transported to hospital where he was pronounced dead.
The Independent Commission of Investigation, INDECOM, has since launched an investigation into the incident.