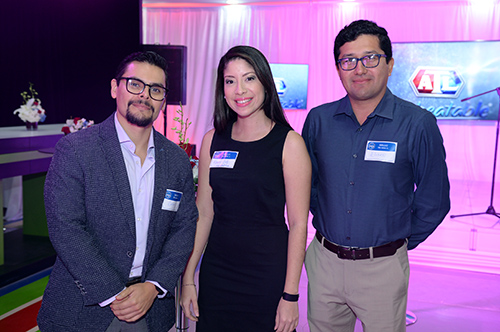 Appliance Traders Limited (ATL) has revealed a new business partnership with international industry innovator, LG. The partnership was officially announced at the PSOJ Members Mingle on Thursday, June 27, at the ATL Showroom in Montego Bay.
The new partnership sees the 51-year-old Jamaican retailer trading LG's state-of-the-art business and residential products including VRF and split unit ACs, consumer electronics including televisions and audio equipment, domestic appliances and hospitality amenities across its three branches. Many of these items were showcased at the event to the intrigue of the local professionals in attendance.
"Through the LG partnership, ATL will offer a more diversified and even more competitive line-up of products, especially across the industrial solutions space," shared Maya Johnston, Commercial Director at ATL. Within the anticipated line-up, she also shared that the ATL team is most excited to expand their AC offering, "ATL is known for Air Conditioners and this partnership increases our competitive edge, giving us even greater flexibility to undertake domestic as well as large scale commercial projects," she continued.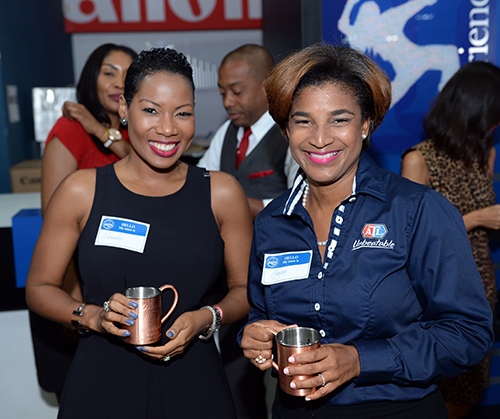 The AC units, as well as the brand's domestic line and hospitality amenities, boast increased energy conservation, a platform echoed by their new Jamaican partner. "LG has well-established eco-policies and are committed to manufacturing appliances and electronics that are eco-friendly. As a 'green' company, this directly aligns with our initiatives as more businesses in Jamaica are making the eco-switch," Johnston shared proudly.
The ATL team will also venture into new territory with LG Business Solutions providing Outdoor LED Signage and Digital Screens for displays, advertising and media. An ode to innovation, Johnston said the LG screens would provide a boost to local advertisers and retailers, "To make an impact on the modern consumer, companies have to employ tactics that are engaging and creative. Digital signage evokes the immediate 'wow factor'. With outstanding visibility, these screens will bring a multi-sensory experience to viewers".
A 60-year-old company, LG has always been on the cutting edge of consumer electronics and appliances and now joins ATL's enviable roster of top tier brands.