Rashaun Stewart – Summer Intern
Seventeen-year-old Mark Powell, a resident of Princess Street, was shot and killed in Green Pond, St. James, shortly before 11 on Monday night.
Residents heard explosions and summoned the police, who discovered Powell's body along a dirt track.
The teen's father, Mark Powell Sr., is in disbelief. He last saw his son after they returned home together about 8 p.m. He was reportedly working alongside his son on Barnett Street earlier that day, before returning home, whereupon his son informed him that he planned to purchase some food.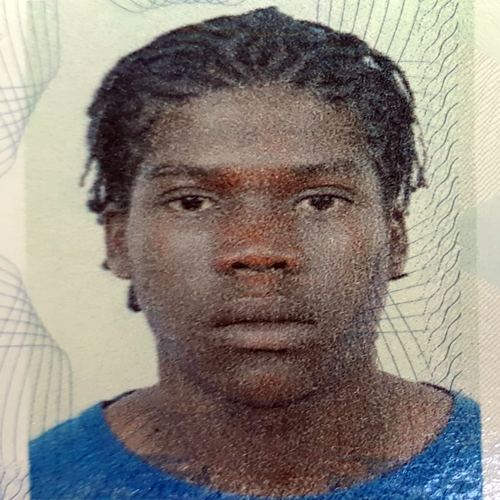 "The last time mi see my son, my son was working with mi on Barnett Street. We drive in likkle after 8 o'clock. Him tell mi say him going on the street. Mi ask him fi what and him say him a buy a food. Mi give him $1000," Powell Sr. related. "Him ask mi fi lend him mi bike and mi tell him no. Mi speak to him five time and tell him fi don' leave the yard go anyweh and him say him soon come back. From him leave I don' see him."
Powell Sr. only received news of his son's whereabouts the morning after the incident, when he was informed by a friend that his son had been fatally shot. Powell Sr. attempted to call Mark's phone several times prior to being informed of his fate, but his calls went unanswered. It was then that he began to suspect something was amiss.
"This morning, somebody call mi and tell mi say mi son dead pon Green Pond road. Mi can't believe it. All mi nerves mash up. It mash up mi nerves!" Powell laments.
A resident of Princess Street with his father, Mark was a gregarious, outgoing young man. His friendly nature enabled him to form quick connections with people and he had a number of friends in the area, according to his father. One such connection was his girlfriend, a resident of the Green Pond community. Powell Sr. is uncertain if she was the reason for Mark being in Green Pond and whether the situation went awry while he was on his way to visit her.
"Him have so much friends. Mi know seh him have a girlfriend who live in Green Pond, but I don' know where in Green Pond she live. So I don' know if a him girlfriend him follow and gunman kill him or what. I don' know, I don' know," the distraught father lamented.
"Him never a scammer," Powell Sr. commented. "Him never no thief. Him never nobody who inna problem with no-one. Only problem him have was him love friend and company. Him ever have friend. From him graduate from 'Senior School' him have nuff friend weh go a Green Pond. A round deh so him born and grow, so him know nuff people round there," Powell related.
Powell Sr. had an older son who was also slain in gun violence several years ago. This son, Romario Powell, died in 2014 at 19 years old. He was slain in the John's Hall area where he reportedly went to purchase a bike.
"They kill my son from him a 19 and my son [Mark] talk bout him bredda every day. And him now come dead when him a 18. Mi a seh if the man dem couldn't spare him life."
"Mi feel mash up. Mi miss him. Him a the only person left back now. Mi a teach him carpenter work, steelwork, tiling and chrome plating. This killing… it shock mi nerves and it mash up di whole a mi nerves. Mi love mi son and mi talk to him every day," Powell Sr. sobbed.
Meanwhile, Councillor for the Salt Spring division, Sylvan Reid, expressed condolences and condemned the killing. "It's been a while and we haven't had one in that time. It is very telling that presently the measures that we have in place are just not working. It's an isolated incident, of course, because as I said before, it's been a while. But it is not only in this division that these things are happening even though we have a State of emergency."
The murder is being investigated by the police force's detectives.