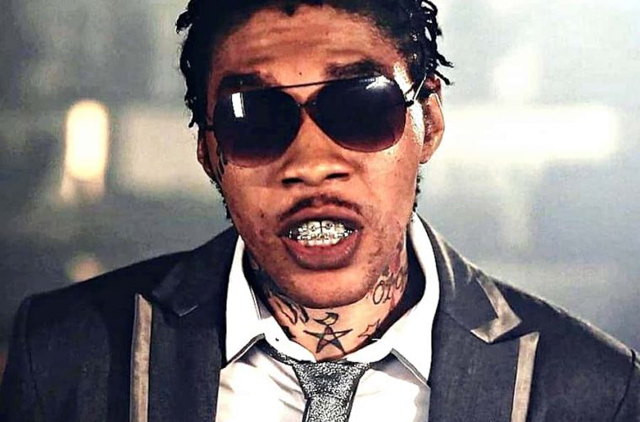 Alkaline has unleashed his new diss track for Squash and Chronic Law, and has made one thing clear: no one is safe. Vybz Kartel, Heavy D, ShabDon, and even Squash's mother are included in this latest version of lyrical warfare.

Alkaline and Squash's beef was a relentless one, with each deejay releasing multiple diss tracks aimed at each other. It seemed things come to a head recently after Squash's manager stated in an interview that the artiste would no longer be doing clashes. Fans reasonably thought that was the end of it, but then came Jahmiel, who dropped a bomb in the direction of Chronic Law, adding that Vybz Kartel had abandoned his his students. But the ever-posting Vybz Kartel made sure to dismiss those claims, posting on Instagram that he reps 'The 6IX' all day, every day.

Last week, however, Alkaline rose from the sidelines and made it abundantly clear that he backs down from no one, leading to the release of perhaps his boldest diss yet, 'Nuh Mercy'. Fans, understandably, lost their minds after hearing the track. Up to the time of this report, over 89 thousand views had been racked up by the diss track.

At the beginning of the track, a man can be heard saying, "Mi need fi talk to Alkaline. Affi do a peace dealings," to which Alkaline responded saying, "Only peace wah dem a do a rest inna piece, s**k unuh mada wid dat, nuh peace treaty."

The deejay then goes after Squash, whom he's famously donned 'Turtle Neck,' Vybz Kartel and producer ShabDon in a single go. Those lyrics can't be posted here, but he went on to refer to Vybz Kartel as a friend killer, with the line: "When since it alright fi praise friend killer…", referring to Vybz Kartel, who is currently serving a life sentence for the killing of Clive "Lizard" Williams, a former associate of his.

In response to the track, one fan stated, "ALL when dem ex-police manager told dem to wave the white flag we still a fire… nuh MERCY," while another added, "No yute !!! Alka av somebody a Salt Spring number. Too much info #facts."

The track 'Nuh Mercy' is perhaps one of the most lyrical diss tracks released by either side of the divide since the war started this summer. It will be interesting to see if Squash will return fire and what he will come with since his manager Heavy D said that the 6ix camp is done with war.

Article based on info from Urbanislandz.com