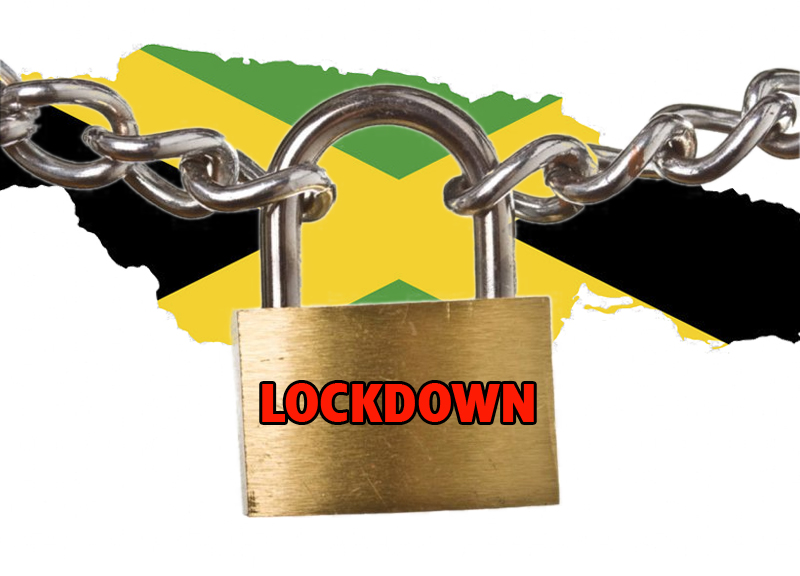 Facing a grave situation with the transmission of the coronavirus, Covid-19, Government has imposed a seven-day islandwide lockdown between August 22 and September 5, 2021.

Prime Minister Andrew Holness announced the lockdown days, revised curfew hours and further limitations in group gatherings at a Press Conference last night.

There will be absolutely "no movement" permitted Sunday, August 22 to Tuesday, August 24, also from Sunday, August 29 to Tuesday, August 31, as well as Sunday, September 5 to prevent further transmission. "If you don't have to move, tan a yu yard," he implored.

On the designated 'no movement' days the curfew hours will run the entire day. However, for today only, to allow for preparationthe curfew hours will run from 9:00 p.m. to 5:00 tomorrow morning, and from 8:00 p.m. on Saturday continuing over the next three days. In between the 'no movement days, the curfew will run from 7:00 p.m. to 5:00 a.m. the following morning.

Prime Minster Holness said the 'no movement days" should "effectively break the transmission of the virus" and the police will be ensuring strict adherence to the measures outlined.

On the 'no movement days persons who are able to work from home are expected to be productive. Also, today, August 20 and next week Friday, "workplaces/businesses will be required to close at mid-day," said Mr. Holness but there are a number of exceptions, including the courts, food establishments, petrol stations, security services, banks,financial services, transportation, the health services, including pharmacies, the BPO sector, Tax Administration, Customs, PICA among others.

He said based on the latest report yesterday morning "Jamaica recorded 555 new cases of Covid-19 and a positivity rate of 41.9 percent." There were an additional three deaths as a result of the pandemic while confirmation has come of the deadly Delta variant spreading here.

Despite the 'no movement' days and extended curfew hours, the vaccination programme will continue with certain vaccination sites remaining open.

Figures given by Chief Medical Officer, Dr JacquilineBisasor-McKenzie show that the County of Cornwall, in particular the parishes of Westmoreland, St James, Trelawny and St Elizabeth figure prominently in the high transmission and death rates.
Clinton Pickering – Freelance Writer