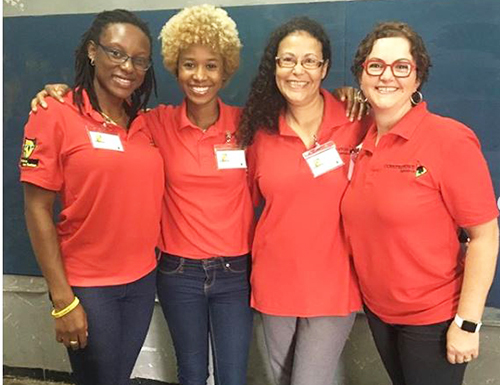 Making social impact through improving children's vision
Rosalee D. Wood – rosawwesternmirror@gmail.com
The See Better. Learn Better programme is aiming to decrease the percentage of failing students and increase the economic growth of the country. According the EyeAlliance, a project of The Economic Forum, by improving the vision of a child, health, education and the economy are impacted positively. However, with such a high cost of living many parents are struggling to provide the necessities for their families. Cornerstone Jamaica has therefore stepped in to ease this burden and is aiming to service all schools across the island, to improve the vision of their students.
"It is a well-accepted truth that children who do well in school, have a greater chance of success in life. In the first 12 years of a child's life, 80% of what they learn, they take in through their eyes," stated Amy Sabella Malone, programme coordinator. "Unfortunately, many children will not reach their full academic potential simply because they cannot see well," she continued, a sentiment shared by all members of See Better. Learn Better programme.
Cornerstone Jamaica has partnered with the Rotary Club of Negril, Mission Sight and the Indiana University School of Optometry to pursue the goal of fitting all students that need eyeglasses with a pair. The programme engages each school in a partnership that sees them returning to the school to assess the student's vision over the course of their primary school tenure. In so doing, they are able to provide statistics showing marked improvement in academic performance by students who were fitted with glasses.
The programme completed its first vision screening in 2015 with just a handful of dedicated volunteers. Since then, they have visited 12 schools, screened 3500 students, provided 1200 comprehensive pediatric eye exams and provided over 500 pairs of new, custom-made prescription eyeglasses. In November, this number is set to increase as the team hosts one week of vision examination clinics in selected primary schools in the parish of Westmoreland.
For more information on Cornerstone Jamaica and their See Better. Learn Better programme, pick up a copy of the Western Mirror each Monday.