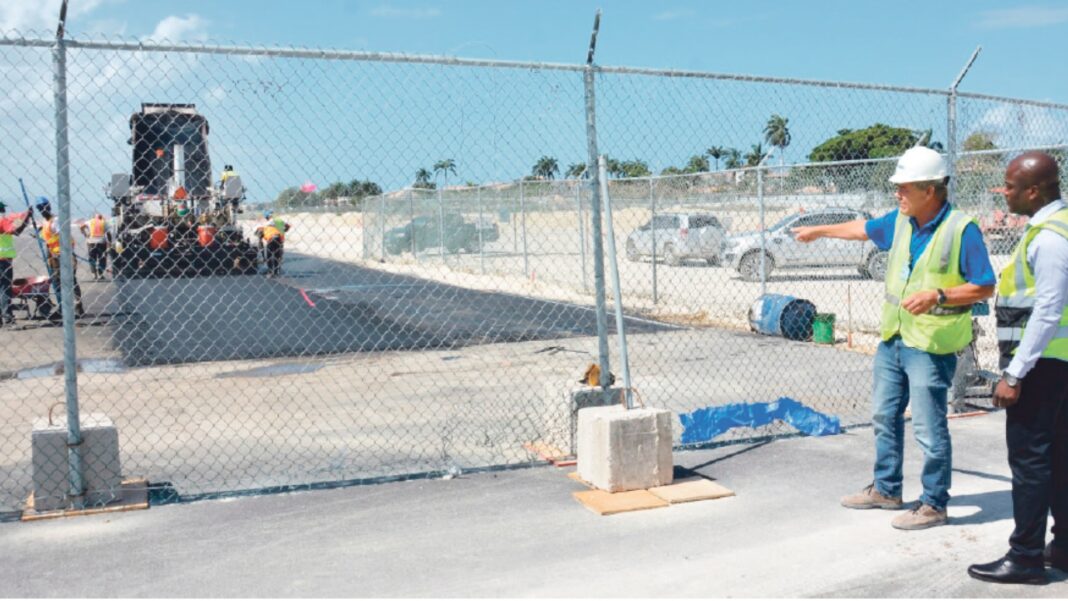 The US$34-million runway extension project at the Sangster International Airport (SIA) in St. James is on track for completion this year.
Chief Executive Officer (CEO) of MBJ Airports Limited, Shane Munroe, says construction, which is approximately 65% complete, is slated to be concluded during the second quarter of 2023.
He further points out that work to extend the strip from 2,662 to 3,060 metres is "on budget and on schedule".
The undertaking forms part of a US$70-million project encompassing the runway's extension, public road and utility relocation, shoreline protection, and coastline restoration. Mr. Munroe, who told JIS that there are "quite a few benefits" to the runway project, emphasized that "the main goal here is safety-related".
"We're introducing… a runway end safety area (RESA) at both ends of the runway, and the reason for that… is, in case any aircraft undershoots or overshoots the runway, there is an extra area of pavement before and at the end of the runway. That really allows us to meet the highest level of international compliance," he outlined.
The CEO further informed that the extension provides additional operational benefits, including increasing the take-off run available, accommodating higher payloads and visitor traffic, and opening up newer gateways and routes to Jamaica.
Mr. Munroe said supporting preliminary works were also carried out before the commencement of the runway's expansion while adding that the project directly benefits local contractors, engineers, technicians, and labourers, among other stakeholders.
BENEFITS
"Also, after the runway is constructed, when we talk about the growth of aviation and the ability to handle more flights to other regions, certainly [there will be] the community benefits, in terms of employment and other [opportunities] that come with the airport's operations," he outlined.
"We have over 6,000 people working here (Sangster Airport) and, by extension, the associated businesses that operate here. Well over 70% of visitor traffic to Jamaica comes through this airport. So, the impact, not just for Montego Bay… but for [the] nation, it is critical," he added.
The runway expansion project is being executed in conjunction with the Government through agencies such as the Airports Authority of Jamaica (AAJ) and the National Environment and Planning Agency (NEPA). The contractor is United Kingdom-based Lagan Aviation and Infrastructure, which has partnered with a local firm, S and G Road Surfacing Materials Limited.
"This airport has great connectivity to North America, Europe, and even Central and South America. [In] talking about the movement of people, goods, and services in and out of this country, it is key that we keep pace with that traffic growth. So MBJ is very committed to seeing the airport continue to grow," Mr. Munroe said.