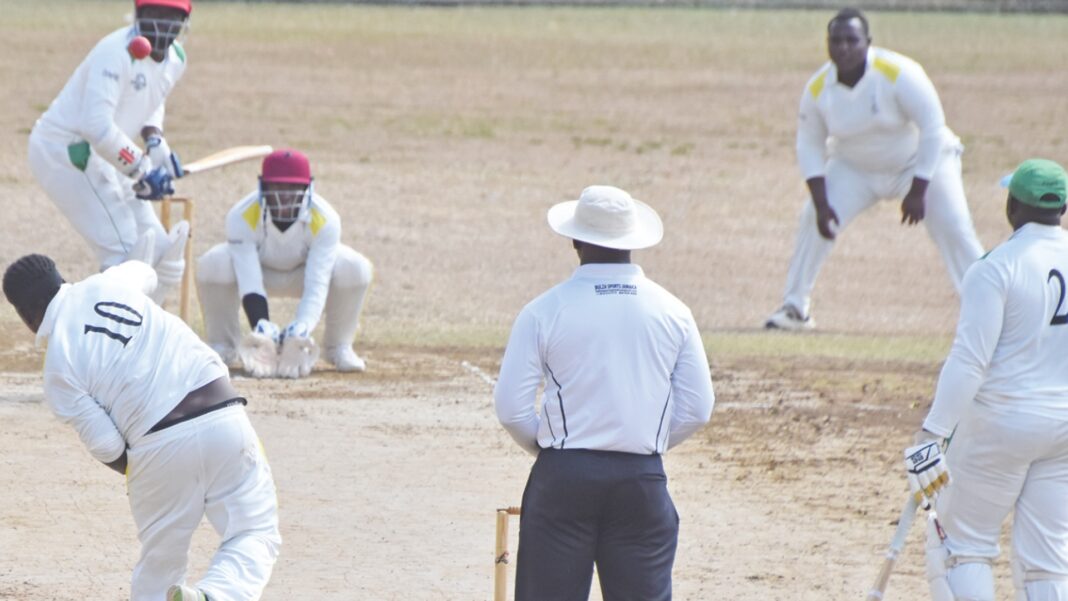 Omario Wright turned in a spectacular all-round performance to help steer St. James to convincing innings and 24 runs triumph over Trelawny in their 2-day Senior Cup showdown played out at Jarrett Park over the weekend.
The impressive Wright bagged a match haul of 8 for 36 and later produced gritty innings knock of 79 from 66 balls in setting up the first win of the campaign for the St. James unit.
Winning the toss and electing to bat first, Trelawny buckled under the line and length of Wright, who skittled them out for 47 in 14.3 overs, a total aided by 13 extras, including 5 wides.
Omar Williams, 12, was the highest runner-getter and the only player to get into double figure against Wright, 5 for 10, and Orlando Christie, 3 for 14. Samuel Evans also got among the wickets ending with 2 for 15.
In their run chase, St. James, totaled 213 all out, in 48.2 overs, with Wright top scoring with a polished 79, which came off 66 balls. Wright was supported by Hodwayne Davis 52, and Damian Daley with a pain-staking 22 from 72 deliveries.
Orlando Anderson grabbed 4 for 84 and Romario Hines 3 for 49.
Batting a second time, Trelawny improved their score to 141 all out with Wright again among the wickets with 3 for 26 and Linton Buchanan 3 for 33. But it was Samuel Evans who was the meanest with 3 for 17.
St.James had been defeated by St. Elizabeth in their opening game.