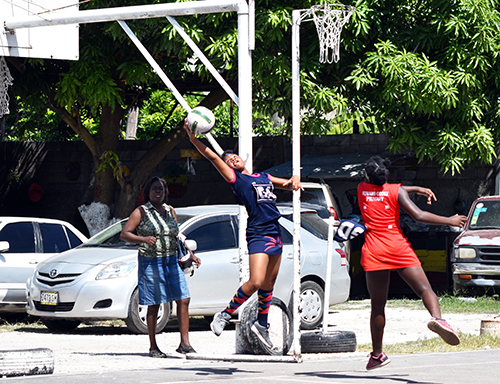 Noelita Lawrence-Ricketts
Defending champions and beaten All-Island finalists, Corinaldi, are among the qualifiers for the November 19 semi-finals of the Insports Western Region Netball competition being played at the Montego Bay Boys' and Girls' Club.
Rivals Howard Cooke, Flanker and Chetwood are the other qualifiers for the last four, which will see the winner progressing to the All-Island playoffs for a shot at the cash purse of over $200-thousand.
Corinaldi, who have been undefeated in their preliminary round western matches, winning their four games contested, one by default, are down to renew rivalry with Chetwood while Howard Cooke, and Flanker lock horns in the other.
Meanwhile, in the final round of games played at the start of the weekend, the champions toppled Howard Cooke 28-zip in the teams' first meeting this season.
Bianca Maxwell, the competition's leading goal-getter, banked in 15 of her school's goals to propel them to the win.
In a low-scoring match-up, Catherine Hall turned back another of their rivals Barracks Road, in a low-scoring affair, claiming victory 4-2.
The scrappy contest had Catherine Hall ahead 1-0 after the first quarter before taking a 2-1 lead into the halftime break.Catherine Hall were then held scoreless in the third quarter, but dropped in 2 in the final one to settle the victory and effect yet another defeat on their opponent, who remained winless.
Flanker, who stopped Pinnacle 20-0, were the other winner, while Chatsworth gained points after Cambridge were a no show for their fixture.