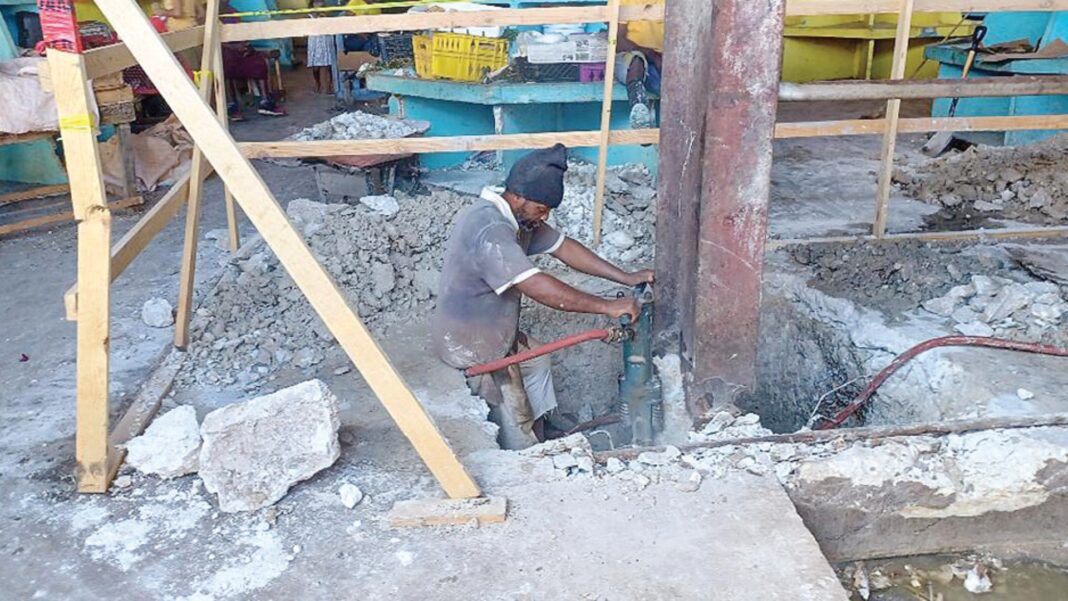 Technical officers of the St. James Municipal Corporation are to meet with vendors at the Charles Gordon Market, to decide on where the vendors are to be temporarily housed while a 100-million dollar multi-phase rehabilitation project which should now be underway, is being hampered.
This is as the work is being obstructed by some vendors who have refused to vacate a section of the market to facilitate work to repair columns and beams which have been compromised by uric acid (from the person urinating on them) and the chemicals used to wash the market.
On a tour of the facility recently, Local Government Minister Desmond McKenzie had indicated that while the vendors had voiced their concerns for the market to be repaired, some vendors were now refusing to move, which was causing the work to stall.
"The repairs have started, but we are finding that a lot of them don't want to leave out of the area while the work is taking place and there is no way work can be undertaken with any vendor or persons supporting vending taking place in the market," he said.
The situation could be further compounded as the concrete stalls in the markets are to be demolished to make way for new ones to be constructed, which would further displace vendors, if a place is not found to house them.
Bryce Grant, Acting CEO of the St. James Municipal Corporation in an interview told the Western Mirror that an urgent meeting is being planned with the vendors to craft a plan for their temporary relocation to facilitate the rehabilitation of the market.
"We were trying to undertake the project in stages to create the least disruption as possible, however, Minister McKenzie has indicated that he wants the structural phases to be done all together and so we have had to embark on a different path which means we now have to take into consideration where to relocate the vendors."
He explained further that, while they have identified the car park, the gun court section, and a canteen, which is not being used, as possible areas to accommodate the vendors, a plan has not been finalized as more thought is necessary relating to the number of persons and how best to place them.