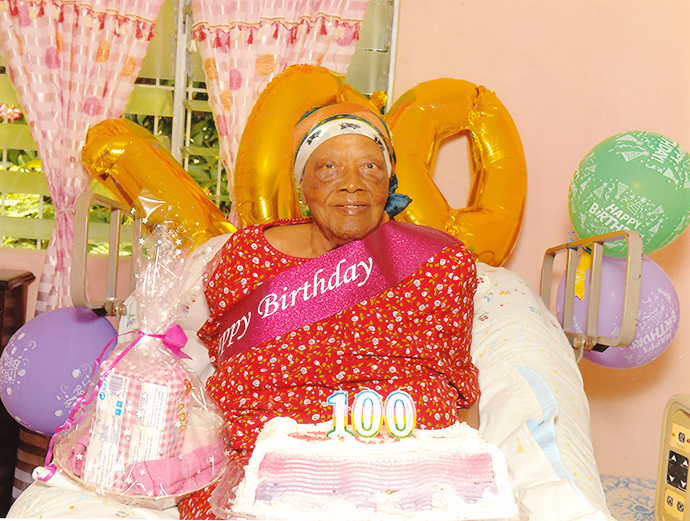 Born on May 9, 1921 in the community of Cold Spring, Hanover, Keziah Johnson is celebrating a wonderful milestone in her life, reaching the magical figure of 100 years.

Mrs. Johnson, who attended the Gurney's Mount Elementary School, went on to become a first class cook and worked at several places including the famous Tryall Villas in Hanover.

An ardent and devote Christian, who worships at the Hopewell United Pentecostal Church, Mrs. Johnson is affectionately called 'Sister J' or 'Miss J' by her church family and 'Aunt' or 'Miss Kezzy' by members of the community.

In a telephone conversation with the Western Mirror, the centenarian, who seems quite aware, revealed some of her favorite foods, "I love fried chicken and cornmeal porridge", she said gleefully.

Mrs. Johnson also mentioned that she loves to praise and worship God and that her favorite song is 'Deeper And Deeper In The Love Of Jesus' and that her most loved Bible chapter is Psalm 91.

Her husband passed away back in 1993.