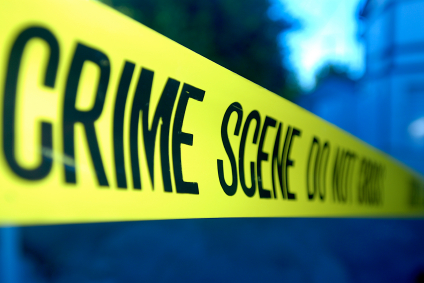 Men said to be operatives of two warring factions operating in Glendevon, St. James, namely the Gym Team and 1452, which sparked back-to-back murders in the community last week are now in police custody.

The alleged perpetrator of one of the killings is among those in custody following the seizure of an illegal firearm during targeted intervention by the police.

In the latest incident, four persons, including a one year-old toddler, were attacked and shot and wounded in a section of the community on Friday, whilst they were driving in the area to deliver fish from a fish fry; leaving residents in the community on edge as tension grows between the gangs.

The eruption started last Wednesday after 31-year old, Andre Simpson otherwise called 'Bones' of a Cornwall Court address was shot and killed at Lime Tree Lane about 4:34 p.m.

Simpson and another man were standing along the roadway when a Toyota Noah motor bus and a Toyota motor car drove up and armed men aboard the vehicles reportedly opened gunfire and both men were shot.

Less than 24 hours later, 31year-old Vernon Boswell otherwise called 'Punch' a garage operator and wrecker driver was shot and killed along the Sunvalley main road and another man was also shot and injured in the brazen daylight onslaught.

Reports are that about 10 a.m. Boswell and other persons were at the entrance to the garage when a white Toyota motorcar drove up and two men alighted, armed with guns. Persons outside the establishment ran in different directions. Boswell, who along with the other injured man ran into the garage where he was chased into a vegetated area at the back and shot multiple times.

The police have since indicated that Boswell's was shot and killed in what was reprisal for the shooting death of Simpson.

Clifford Chambers, Assistant Commissioner of Police in Charge of Area One, told the Western Mirror that while some of the gang members have been displaced the police are maintaining a strong presence in the area to ensure the safety of residents as Boswell was fingered as a former functionary of the now disbanded Renegade gang which operated out of Glendevon.

"We are policing against any possibility of a reprisal. We are doing some strategic deployment, and operations while maintaining a strong presence in the Glendevon", ACP Chambers said.

He said the police are aware of those persons involved and some members of the gangs have been displaced due to the strong intervention by the police who are now hoping to receive the cooperation from citizens to rein in the other gang members.