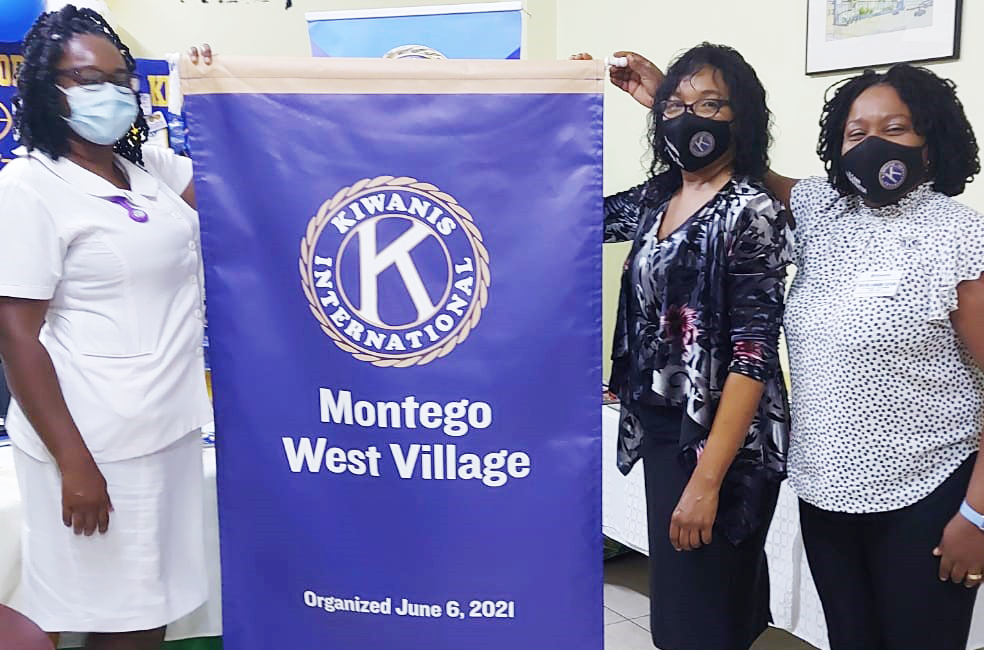 Clinton Pickering –
Freelance Writer
Undaunted by the obstacles in the path of social gatherings created by COVID-19, the Kiwanis movement in St. James, last Thursday welcomed three new clubs, making it six new clubs chartered in the past year.

Under the leadership of Immediate Past Lieutenant Governor for Division 25, Montego Bay's Coleen Lawson-Taylor, the service organization seized the opportunity to bring people together for a common purpose under the Kiwanis banner to serve the children of their respective communities.

"There are people there who want to serve in a structured organization and who want to be affiliated with an organization such as Kiwanis," said Lawson-Taylor in an exclusive interview, adding, "They were just waiting to be approached."

While giving credit to persons who opt to serve on an individual basis, she underscored the benefits of being in a structured organization that also offers training, networking and travel opportunities among other perks.

With Kiwanis now focused on helping young people, its motto has changed from "We Build" to "Serving the Children of the World" and in that regard membership of MoBay Aktion Club comprises students up to university level and Cornwall Action Club, which seeks to empower disabled persons and are mentored by their sponsor, the Kiwanis Club of Providence.

The other recently chartered clubs are Montego West Village with members within the gated community and Cornwall Court Porto Bello Jamaica, which draws members from the neighbouring communities. Previously Lawson-Taylor also presided over the chartering of the Kiwanis Club of Outameni which meets and plans virtually but implements projects on the ground wherever it chooses; Division 25 Jamaica Club and Darliston Supreme Club.

The 23 clubs that are now in Division 25 Cornwall have an active membership of 780 Kiwanians, moving from just over 530 at the start of her year as Lieutenant Governor.

Lawson-Taylor's passion to serve has earned her numerous awards in Kiwanis, the most recent being the Kiwanis Foundation Godfrey Dyer Medallion Award for excellence, presented to her on charter night.

For her, "The passion to serve may have been something I was born with. I was a Jaycee and was in police youth cub before I was invited to Kiwanis. I joined as chairman and I like what it was and I dived in." She performed in several officers' posts, rising to the top of her club as a Distinguished President and earning the popular vote to be elected Lieutenant Governor of the Division. Her new duty involves her serving the Eastern Canada and the Caribbean District as the lead membership recruiter.

The virtual charter ceremony was addressed by Minister of State in the Ministry of Local Government and Rural Development, Homer Davis who said the new clubs were being chartered "at a time when the demand for service is high," and charged them to live up to the theme, "Chartered to impact change: Kiwanis reaching out to our communities." He told them to lead from the front but deliver service from the heart.