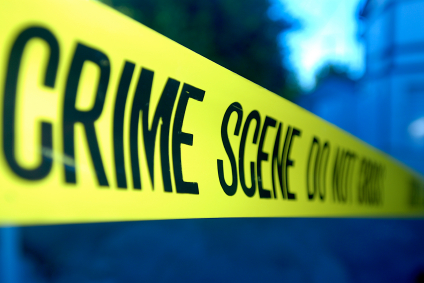 Two men, one unidentified, and a 17-year-old youth, were killed in contrasting fashion over the weekend in Western Jamaica as police in Hanover, St. James and Westmoreland have launched probes to ascertain the circumstances which led to their deaths. One man has also been hospitalized, nursing gunshot wounds.
The deceased have been identified as 17-year-old Zyon Curtis, otherwise called 'Zytec', a student of Campbell Hill, Lucea, Hanover; 34-year-old Romaine McNesh, otherwise called 'Godafi' of Farm Pen, Savanna-la-Mar, Westmoreland, while the other man remained unidentified up to press time.
The most recent of the incidents occurred in the wee hours of Tuesday morning when the Lucea police report that about 1:30a.m., Curtis and his elder brother along with their mother, were asleep in their two-apartment board house when the main door to the house was kicked open and a male voice shouted, "Police, don't move!"
The police further reported that a bright light was shone into the house and a lone man, who was armed with a gun, opened fire hitting both Curtis and his brother and then fled the scene.
An alarm was raised and the police were alerted.
Upon the arrival of the lawmen, Curtis was seen lying on his back in his bed motionless covered with a white floral sheet. It was subsequently discovered that he had gunshot wounds to the body.
His brother was found suffering from gunshot wounds and was rushed to the Noel Holmes Hospital where he was admitted in serious but stable condition. Curtis was later pronounced dead at hospital.
MOB KILLING
The Montego Bay police, in the meantime, report that about 3. a.m. on Sunday, a cook shop operator received a call that his place of business in the vicinity of Harbour Circle was broken into and the offender was apprehended by citizens and beaten and hacked to death.
The police were subsequently alerted, and on their arrival, they saw the body of an unidentified man lying along the sidewalk with multiple chop wounds to the head and arms.
The body was later taken to hospital where the man was pronounced dead.
Earlier Saturday night, homicide detectives in Savanna-la-Mar, Westmoreland, were called to the scene of a murder at Farm Pen in the town.
Detectives who are probing the incident report that about 10:20 p.m., McNesh was at home with his girlfriend when he stepped outside to answer his cellular phone. Shortly afterwards, several explosions were heard.
The police were summoned and McNesh's body was discovered at the back door of his apartment with multiple gunshots wounds to the upper body, including his head and chest.
The crime scene was processed and his body removed to the morgue.