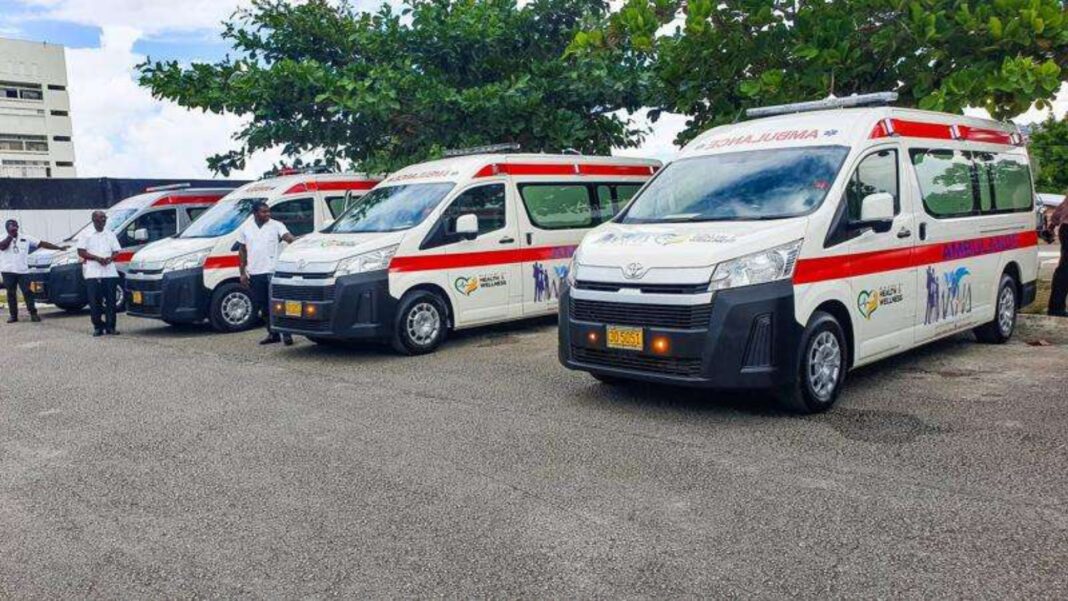 The Western Regional Health Authority has received four new ambulances. The ambulances, each costing approximately $12 million, were handed over at the Cornwall Regional Hospital on Friday, January 6 and will be situated in St. James but distributed in other western parishes.
Last year, approximately 158 deaths were caused by motor vehicle accidents, with 48 of them occurring in St. James.
Health Minister, Christopher Tufton said these ambulances will be beneficial to the citizens by bringing trauma patients to the Cornwall Regional Hospital safely and on time.
He said trauma cases have put tremendous pressure on the hospital system and has resulted in surgeries that were slated to take place, being pushed back to facilitate surgeries for trauma patients.
Consequently, the health ministry had started a project called Project Code Care to facilitate those surgeries that were pushed back.
Minister Tufton said Code Care is about facilitating elective surgeries, which are surgeries that are required to alleviate pain and suffering or any other inconveniences that won't kill someone in the short term if left untreated. However, there can be complications if the matter is not addressed in a reasonable timeframe.
Simultaneously, the health minister said he is very concerned about the number of trauma cases that are related to criminal matters. This is because it is one of the leading causes of trauma cases and he deems it unfair for innocent people to have to suffer because of others illegal activities.
Nevertheless, the health sector will continue to treat all patients who come to the hospital for surgeries; however, emergency cases will be given priority. The Western Regional Health Authority currently has approximately 22 ambulances, including the new ambulances but Dr. Tufton believes that number needs to be increased to about 30.