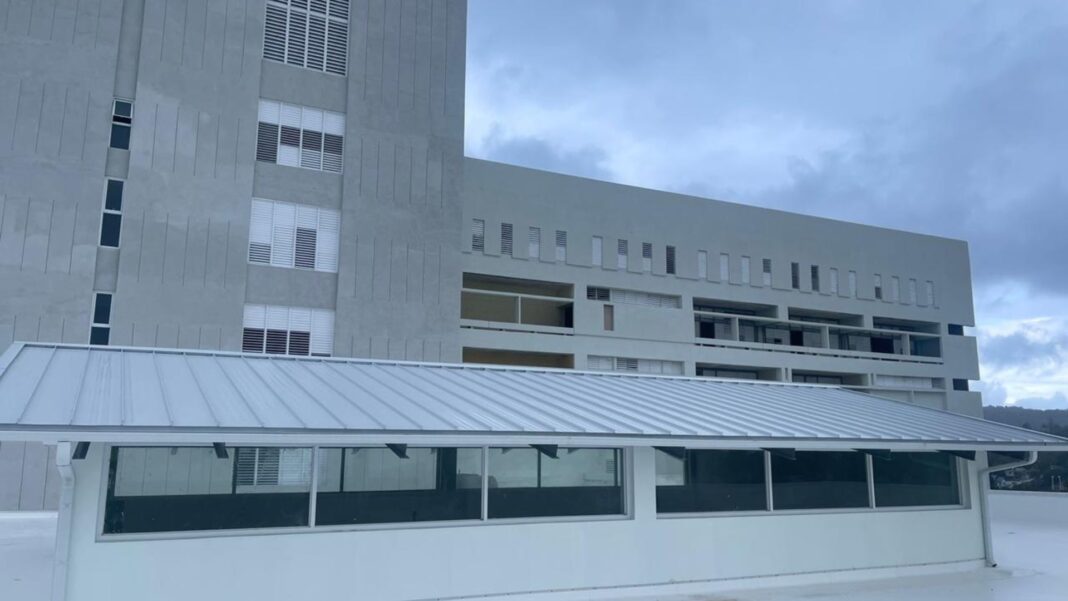 Health & Wellness Minister Christopher Tufton says there are plans to admit patients to the main building of the Cornwall Regional Hospital (CRH) by the end of the year.
He made the disclosure at the town hall meeting held at the Montego Bay Civic Centre in Sam Sharpe Square, St. James on Thursday, March 23.
During the town hall meeting ,he assured citizens they were following a road map to complete the project.
"In the beginning, we rushed to solve a problem because of all the other pressures that we had to deal with, including the occupation of a building with no alternative. In that context, we were subject to far more margins of error at that time. Fast forward to today, I can say with a lot more certainty but not an absolute certainty that we have a road map, we have some timelines… and I do believe with the greatest level of confidence as opposed to 4 years ago that we are going to see re-engagement of the main building starting, if not the end of this year, early next (year) and that will continue to a full engagement."
However, Tufton said he could not give a specific date to complete the rehabilitation at this time, but he is confident they are on the right path.
Councillor for the Spring Gardens Division, Dwight Crawford, asked the health minister what assurance the population had that the facility would be kept up to standard.
Minister Tufton replied, "policy perspective, what I have made clear is that we cannot come back to this point … we have to re-scope our maintenance schedule, which involves personnel and routine inspection, etc."
Vivian Gordon, project manager of the CRH rehabilitation project, added that he and the Commission Agent would make sure the system is working and will not wait until a constructor says so. He continued, "as part of our scope (we will conduct) document training and also video training of the facility personnel, so when they are operating the facility, they understand the reason why it was done that way." Persons who are involved with the day-to-day activities at the CRH will also be a part of the maintenance team.
Robert Blake, representing the disabled community, wanted to know from the panelists if the hospital would be accessible to the disabled.
Gary Hamilton, Senior Vice-President of the WSP, said it would meet the ADA (Americans with Disabilities Act) standards, providing full accessibility to the disabled community.