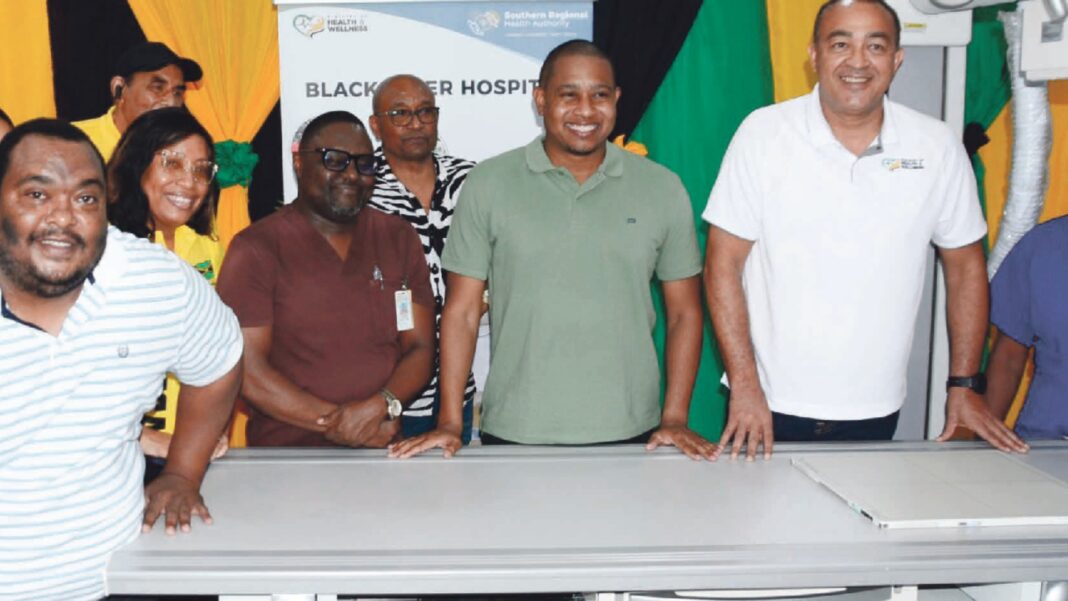 Plans are in place to upgrade the Black River Hospital in St. Elizabeth from a Type C facility, to a Type B.
"We are upgrading the entity to a Type B hospital, and we are now in the process of looking at securing the designs of new additional facilities and architectural work, which will then lead to the build-out," Minister of Health and Wellness, Dr. Christopher Tufton said.
He made the announcement at the official commissioning of a digital retrofit system at the facility on Friday (July 28).
The move to a Type B facility will usher in a host of improvements for the hospital, with a focus on increased services and enhanced patient care.
"What a Type B means is that we add a greater number of services, such as lab services and more specialized offerings, all of which require the necessary space and infrastructure," Dr. Tufton explained.
He added that a suitable space to accommodate the enhanced services, has been identified at the back of the hospital.
Dr. Tufton said the impending development marks a positive turning point for the institution and the community it serves. He pointed out that with Black River being the parish's capital and with the population on the rise, access to improved healthcare services is of utmost importance for the town.
"We are going to make sure that it happens because [you] deserve it," he stated. In the meantime, Dr. Tufton lauded the Southern Regional Health Authority for the procurement of the $37 million digital retrofit system for the Hospital.
"It is in keeping with the transformation we are pursuing in public health. [This system] will be adding one additional piece of capacity to an institution that is well worth it because of the vital role that it plays in the parish," the Minister said.
There are several benefits to be derived from this system, including faster image acquisition, better workflow, superior image quality, less radiation exposure for patients, better monitoring of patient radiation dose, reduced operation cost, faster image distribution, and less storage needs.