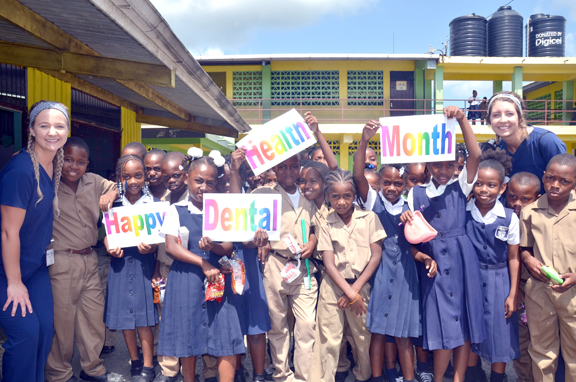 Over 30 volunteers from the Great Shape! Inc. Dental Group in partnership with the Sandals Foundation were hosted at the Sandals Inn in Montego Bay to assist with the continuation of its dental sealant programme that has been in operation since 2010. The project, endorsed by the Ministry of Health and the Ministry of Education, saw almost 400 persons from the Cambridge Primary School in St. James being offered free dental care; thereby providing over 1300 teeth protected sealants – a fluid that assists with preventing and reducing cavities.
The convenience of the initiative being brought to the school has resulted in its high impact and high participation rate, seeing more than 90% of the students receiving dental care which otherwise would have been considered too expensive to attain.
The Great Shape! Inc. is known to be one of the largest international humanitarian dental projects in the world and has maintained an unwavering partnership with the Sandals Foundation for over seven years to restore confidence and build the self-esteem of children across the Caribbean by delivering healthy teeth and a thousand smiles.