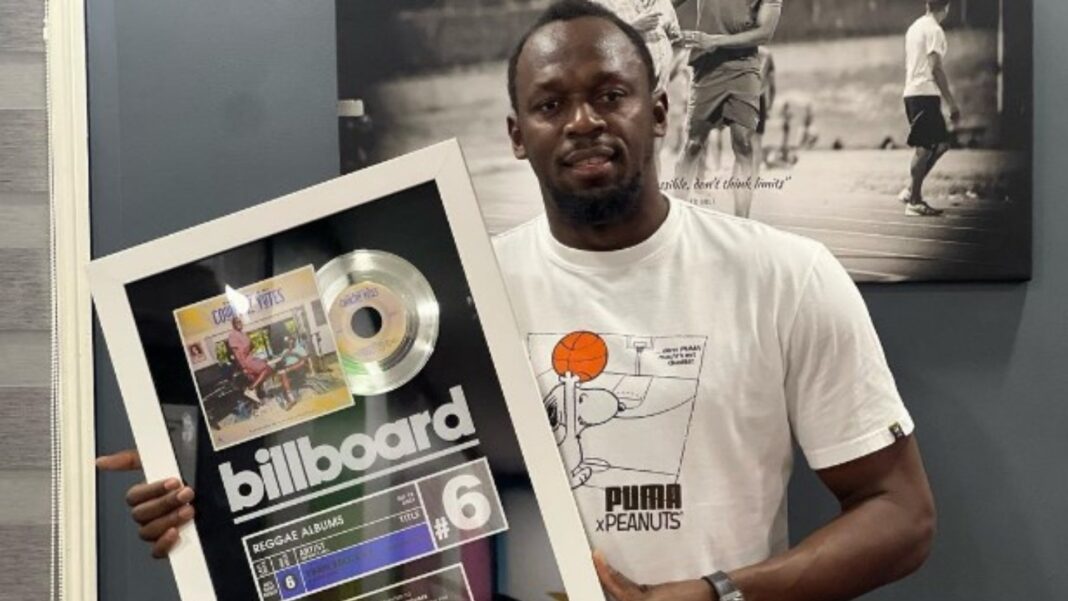 Sprint legend-turned-music producer Usain Bolt was in a mood of gratitude on Saturday after receiving a Billboard plaque for his Country Yutes album, which peaked at No. 6 on the Billboard Reggae Albums chart in 2021.
Across his various social media accounts, the icon shared a photo of himself holding the plaque with the caption:
"Thanks to all my fans who have supported me in everything I do. Just know I don't take these moments or granted. #CountryYutes", followed by a lightning bolt emoji, praying hands and two others.
The album, a 14-track collaborative project between himself and longtime friend and business partner, Nugent 'NJ' Walker, had tallied over 1,800 units in sales and streaming equivalent units during its first week of release.
It spent just one week on the Reggae chart. Country Yutes, released under his A-Team Lifestyle label, was Bolt's first full-length album as a producer and represents a rather passionate and serious venture for the legendary Olympian. He made that clear when he first announced the then-budding project in 2021.
"We're serious about the music so we're just going to take our time. Just like in Track and Field, it's all about work and dedication and just taking our time. We don't want to rush into anything, make any mistakes, so we gonna take our time. We will get there. We believe in ourselves, and we believe in the product that we're putting out there."