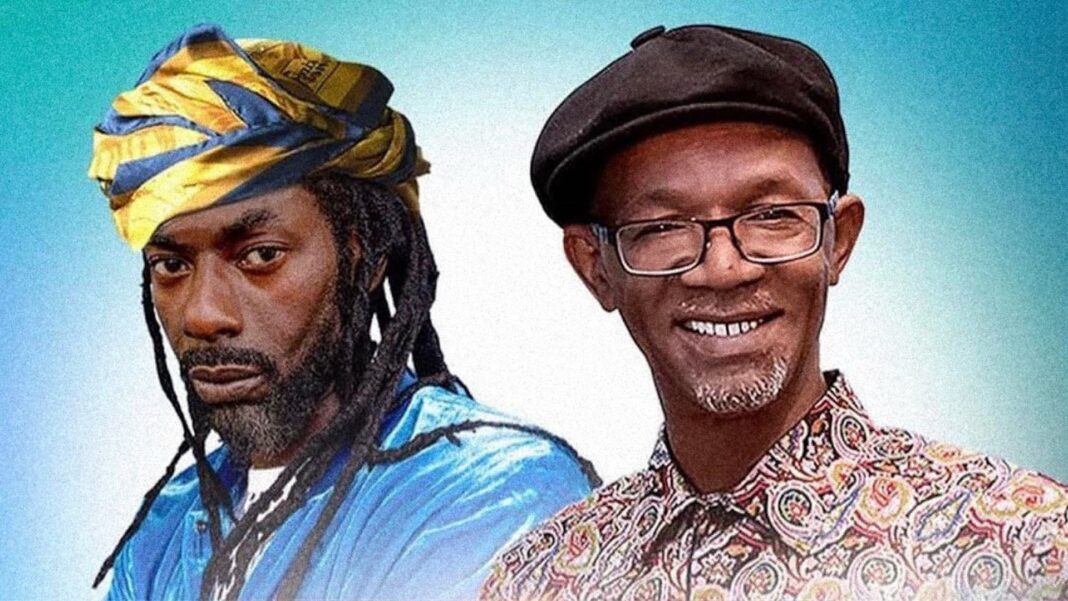 Music icon Beres Hammond has revealed that he and his long-time collaborator and friend Buju Banton are working on a joint album, which is midway through completion.
Beres while declaring that a joint album between himself and the Gargamel was long overdue said: "We are taking on a project now where this would be the first time recording thing between two artiste, the deejay an myself. But wi actually a work pan a album project yuh nuh… Wi more than half way already," said the Rock Away singer.
Buju chimed in: "It's being kept under wraps. This is the first time we are actually talking about it."
Over the years, Buju, 49 and Beres, 67, have collaborated on massive hits such as A Little More Time, Pull Up The Vibes, Tempted To Touch, Who Say, Honey Comb and Ice 'm Gonna Do My Best, while part of Donovan Germain's Penthouse outfit.
Buju went on to add that his and Beres' lyrics were able to connect to make hit songs, as a telepathic connection exists between himself and the St. Mary native, whom he described as his godfather who, not only was the first to give him access to Penthouse Studios property but also guided him as a young upcoming artiste.
"We stay afar and we use the mystics of telepathy to make the music work. He doesn't know where I am; I don't know where he's at, but I know what he's thinking, and he knows what I am feeling.
And he makes the music and somehow, I am able to relate to it, wherever I am at. And this is something we have never discussed with anybody before," the Kingston native added.