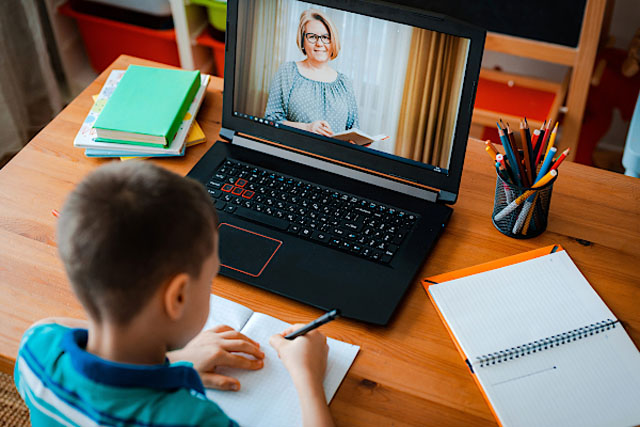 The Editor,
Dear Sir,
I take this opportunity to voice concerns with the education system since the introduction of Covid-19 on the island. The Ministry of Education, Youth and Information (MoEYI) is considered one of the super ministries and is just as important as the Ministry of Health and Wellness and the Ministry of National Security. Though we understand that these are trying times, this is the time we call for strong leadership and guidance. Education is believed to be the bedrock of any country's development. It is considered as the cornerstone for meaningful and sustainable growth, development and achievement in art, science and technology (Abiogu, 2014). Therefore, education is a tool that must be passed on to the young to ensure the success of future generations. With the level of importance of education to our nation, it is dissatisfying that changes are being made without sufficient sensitization and training, here I speak directly to bulletin 68/2020. It stated that schools are scheduled to resume Distance Learning/Home-Schooling on Wednesday, April 22, 2020.

There are many stakeholders within the education sector, with such decision being taken by the MoEYI, it is expected that the necessary structures and support system be in place to facilitate such. Both parents and guardians are valuable stakeholders in in the education sector. Thus, decisions made without their input in times like these are ones that are doomed for failure.

Let me hasten to clearly state that the proper education of children should be high on the list of priorities for parents and guardians. However, without sensitization and training this will not only be unsuccessful but also very frustrating.

CONCERNS
From this scenario, there are several concerns which I will list below, kindly bear in mind that the focus is not on the problem but on finding solutions and a reasonable way forward for all our nation's children.
•The medium through which this distance learning should take place is the internet. Many children do not have access to the internet in a way needed for online platforms. Countless persons use data plans which really cannot sustain online learning all week. Also, the internet speed is one that often fluctuates depending on the area in which you live.

•Accessibility to technology to access the internet. Though this is the age of technology, not all families are fortunate to be able to afford such. Thousands of children live in rural communities that have no internet or poor connection, nor the technology to access these online platforms.

•Will some students be more advanced in a curriculum than others, at the end of the viral outbreak? How will we ensure that students at the same grade level are on the same page?.

•How can parents and guardians facilitate distance learning while at work? This is the reality that many families face. Children have to stay with relatives or neighbours because schools and day cares are closed; imagine especially children of essential workers. Many parents already have been done a favour from relatives and neighbours to supervise their children, can they reasonably expect them to monitor distance learning?

•Recall also the educational levels of most of our population, are they equipped for the task of home-schooling? Even for someone educated, this can be a real challenge. Say the parent knows the content, do they know how to bring it across? Teachers go to teachers' colleges for specific training to facilitate the teaching and learning process.

•It is important that we remember that teachers are the experts in the teaching and learning process, they have been trained to bring and impart knowledge in varied ways that different types of learners can understand. How can parents do this when home-schooling?

•Some children have specific learning needs; are the parents equipped to meet these needs in the teaching and learning process? Also, those children with special needs, how will the home-schooling facilitate such without training?

The MoEYI motto of "Every Child Can Learn… Every Child Must Learn" is quite inspiring but will it be possible with the move of distance learning/home-schooling proposed without the necessary support systems?

Under the constitution, all our nation's children have a right to "equitable and humane treatment by any public authority in the exercise of any function". Therefore, an alternative must be created for those children who are excluded (for reasons stated above among others) from this online medium of distance learning/home-schooling.
This really is a letter of concerns with the hope that these concerns felt by our average Jamaican are addressed, so as a nation we may provide our children with high quality education. If we can approach the correct way then truly every child will learn.

References
Abiogu, G. (2014). Philosophy of Education: A Tool for National Development? Open Journal of Phi-losophy, 4, 372-377. http://dx.doi.org/10.4236/ojpp.2014.43040
I am
Vanesia Bowden
Concerned parent and Jamaican, Registered Pharmacist