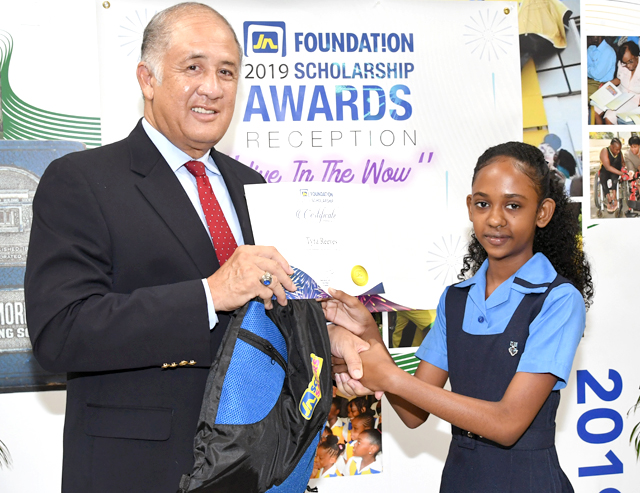 Tyra Reeves is only 12 years old, however, her level of maturity and reasoning is far beyond her age. She is a go-getter and a strategic thinker, who is goal-oriented, ambitious and achievement-driven.
A first-form student at the Manning's School in Savanna-la-Mar, Westmoreland, Tyra has already drafted a mental plan of what she wants to achieve at her new school.

"In the short-term, I want to be the top girl in my class, to be on the Principal's Honour Roll, and to get good grades in all my subjects. My long-term goals are to become a head prefect or head girl; and to gain ten CSEC subjects, as my sister did," she declared.

Her goals are not limited to what she wants to accomplish in high school, as she has already decided what her career path will be.
"I want to become a lawyer and a QC [Queens Council], because I want to see innocent people go free; and bad people [being] punished for the consequences of their actions."

Having attained an average of 349.7 in the Primary Exit Profile (PEP), Tyra was awarded a five-year scholarship by the JN Foundation and named the JN Scholar for the parish of Westmoreland. She was one of 37 students who were officially recognised for their academic achievement at the PEP Scholarship Reception, which was held at the JN Bank Chief Office, in Half-Way Tree, on September 8.