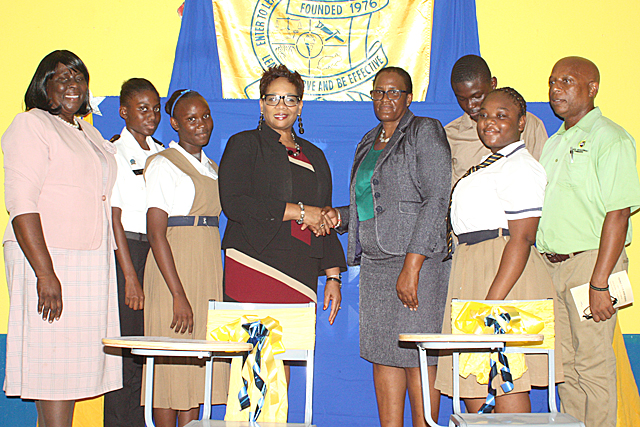 Come 2020, two of the three remaining high schools on the shift system in Trelawny will move to the single shift system.

According to information coming from the Education Ministry, the Albert Town High School will be upgraded at a cost of $30 million dollars, while Cedric Titus High School will be done at $12 million. Joining them will be Exchange All-Age School in St. Ann, which will be upgraded at a cost of $21.9 million and Port Antonio High, Portland, $30 million.

Muschett High School remains as a shift-based institution, however, it is expected that in the near future, steps will be taken to upgrade that institution as well. Overall, the Ministry has budgeted 93 million dollars for this financial year to carry out the work needed to upgrade these institutions to whole day status.

A visit to the Cedric Titus Primary School recently found Acting Principal, Sonia Verciana, relating that they were elated with the planned action to put the school on a single shift. "We know the benefits of a single shift. The student will be able to participate in more extracurricular activities and other engagements," she related. She also highlighted that students will be able to leave their homes and return home at a more reasonable time. She was speaking a recent handover ceremony for desk and chairs at the school by the Cedric Titus Old Students' Association.

She related that for the transition to single shift, not a lot will be required and while the fifty chairs and desks that they received will help, the Ministry will be providing the requisite amount of classroom furniture necessary. She remarked that they are waiting on the roofing of a section of the school to be done and the gazebo to be finished and by all indicators, things should be ready for December. "We are waiting with bated breath and open arms for the change," she remarked.