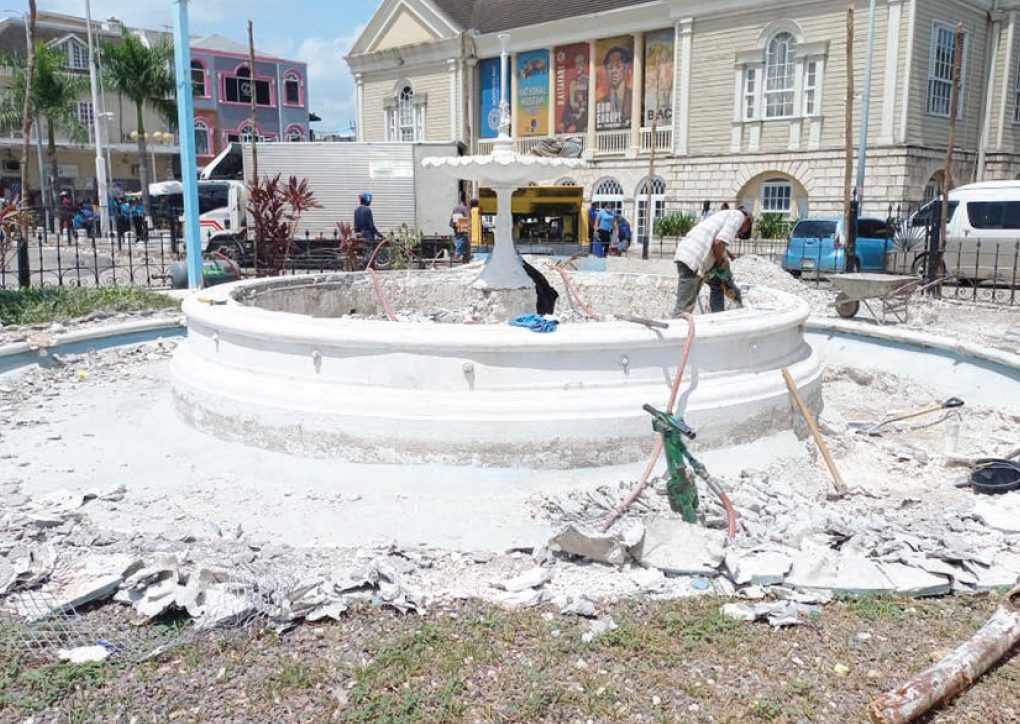 The historic Sam Sharpe Square, Montego Bay, with its picturesque water fountain, is now undergoing a 30 million dollar renovation being undertaken by the St. James Municipal Corporation along with the Tourism Enhancement fund, which has supplemented the funding for the project.
Mayor of Montego Bay, and Chairman of the St. James Municipal Corporation, Councillor Leeroy Williams, explained that the fountain is being renovated, the video boards, which were placed above the fountain, have been relocated in the square; sidewalks are being repaired, and a general spruce up of the square is being done.
"We have taken into consideration concerns expressed by citizens that the video boards were blocking the fountain so they have been removed and we are ensuring that the square is spruced up for Jamaica 60 celebrations. The aesthetic appeal will be enhanced as we are working to improve the general image of the environs", Mayor Williams said.
He also indicated that curb walls and rails would be painted with work slated to be completed by the end of July in time for the independence celebrations.
Mayor Williams says the renovation works are being supervised by Deputy Superintendent of Roads and Works at the St. James municipal corporation, Saad Campbell.