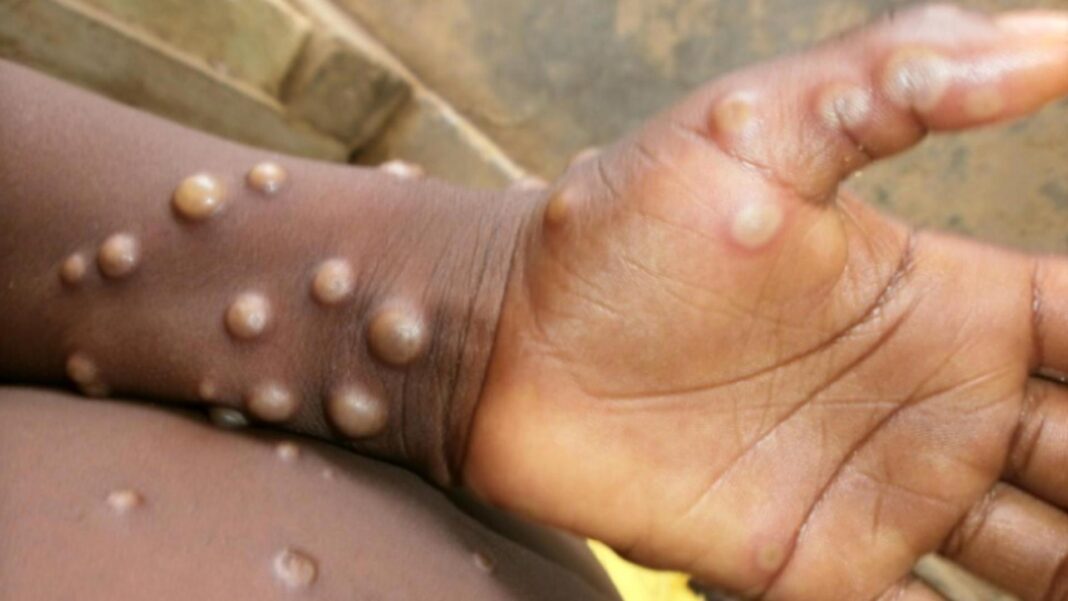 The St. James Health department has cranked up its surveillance activities at the Sangster International Airport, the island's principal port of entry for visitors, following Wednesday, July 6, confirmation of Jamaica's first case of Monkeypox.
Minister of Health and Wellness, Dr. Christopher Tufton who made the announcement during a virtual press conference on Wednesday, said the male patient who recently travelled from the United Kingdom is in isolation and is being treated.
"He presented to the public health system on July 5, having arrived on the island some five days earlier," he said.
Dr. Tufton informed that the close contacts of the person have been quarantined following contact tracing "which will continue if necessary".
In the meantime, Parish Manager for St. James Health, Lennox Wallace, told the Western Mirror that the health department has boosted its surveillance at the airport with public health nurses and public health Inspectors assigned there on a shift system to ensure 24-hour coverage.
"So, we have a thermal scanner at the airport and every traveller who exhibits these signs or symptoms, headaches muscle ache, back ache swollen lymph nodes, chills, exhaustion and rash they will be pulled out of the system so that they do not expose other persons and will be sent to one of our quarantine facilities."
Mr. Wallace further explained that: "Once there is air travel we expected some of these things to happen but we continue to be vigilant to ensure that the population of Jamaica remains safe and as far as our tourism – our arrivals remain high and continue to boost our economy."
Monkeypox is a viral zoonotic disease that is caused by the monkeypox virus, a member of the Orthopoxvirus genus in the family Poxviridae and is transmitted from one person to another by close contact with lesions, body fluids, respiratory droplets and contaminated materials such as bedding.
Infection typically results in a number of symptoms, including fever, back pain and muscle pain, and the formation of lesions and skin rashes.
Monkeypox is usually a self-limited disease with symptoms lasting from 2 to 4 weeks. More than 3,400 confirmed Monkeypox cases and one death were reported to the World Health Organisation (WHO) as of late June, with a majority of them from Europe, the health agency said in an update on June 27.