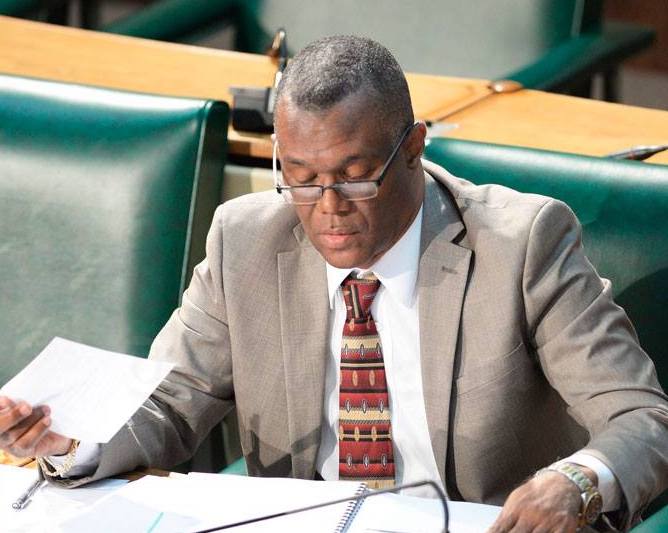 Councillor for the Montego Bay North East Division of the St. James Municipal Corporation, Senator Charles Sinclair is appealing to operators of trucks and other large heavy-duty vehicles to ensure that proper arrangements are made to remove immediately their motors in the event they become disabled along roadways. 
Senator Sinclair's appeal comes against the background of a motor vehicle crash along the Elegant Corridor in the Flanker vicinity on Wednesday, May 18, 2022, which claimed the life of a 37-year-old Tour Operator, Richardo Edwards, a resident of Flanker in St. James.
Mr. Edwards died as a result of injuries he received when his car ran under a flatbed truck which was parked along the thoroughfare and which had no reflectors on it.
In expressing condolences to the family and friends of Mr. James, Senator Sinclair said it is sad to know that the life of someone who was trying to make an honest bread for his family was snuffed out under such circumstances.
"This practice of motorists leaving their disabled heavy duty units along the roadway must stop. Far too often, right across the island people are being killed as a result of other motorists leaving these disabled vehicles on the roadway. This is a breach of the new Road Traffic Act and the Jamaica Constabulary Force must ensure that they enforce this law. Motorists whose vehicles become disabled on the public thoroughfare must employ the service of a wrecking company to immediately remove it-failing which the Police should enforce the penalties as contained in the new Road Traffic Act", Senator Sinclair said.
He is also calling on the Police to do ongoing patrol along the Elegant Corridor because far too many accidents are occurring along that thoroughfare, some due to careless driving including speeding and others as a result of the inconsiderate decisions of drivers to leave disabled vehicles in poorly lit areas.
POORLY LIT ELEGANT CORRIDOR
Councillor Sinclair said "There is an urgent need for the street lighting along the Elegant Corridor to be improved. There is also a greater need for the Police to conduct regular patrols along this stretch of roadway, sections of which are "crash hot spots". If there were ongoing patrols, motorists would be forced to exercise due care which could result in fewer accidents and deaths".
He added that "it is really sad that the Edwards' family has lost a loved one in such a tragic manner. I am appealing to motorists and pedestrians to use the road with care and to play their part in protecting lives and properties".