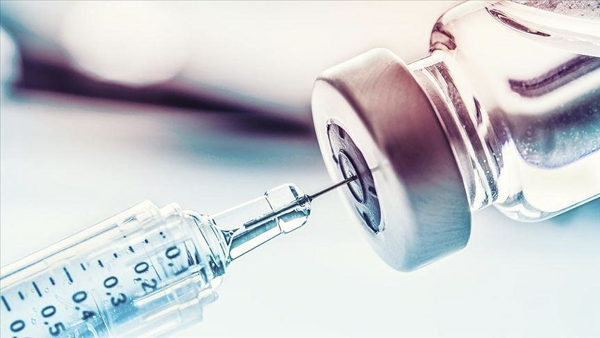 Effective next Tuesday, June 15, 2021 persons 60 years and over, who are fully vaccinated, as evidenced by the records at the Ministry of Health and Wellness, can apply for the Conditional Cash Transfer for the Vaccinated (CCTV) Grant.

The CCTV programme will pay an incentive of $10,000 to all persons 60 and over who have been fully vaccinated, through the Ministry of Health and Wellness.

This was disclosed by Minister of Finance and the Public Service, Dr. Nigel Clarke, in a statement to the House of Representatives on June 8.

The programme is to be administered digitally using the COVID Allocation of Resources for Employees (CARE) Programme platform.
To apply, persons aged 60 and over will need to log on to www.wecare.gov.jm and provide their first and last names, Tax Registration Number (TRN) and/or their government-issued identification, date of birth, mobile telephone number to which they have access, an email address, and the vaccination type and batch numbers.

Persons will also be required to submit their preferred method of payment, whether commercial bank account or remittance agency.
"If you have any doubts about your commercial bank account, indicate a remittance company. For those persons selecting bank accounts it is essential that the bank account selected is in the same name as the person who is applying. So, the person who is over 60, you can't put down your grandchild or niece's bank account. You will not be able to get the $10,000 if you do that," Dr. Clarke said.

The Minister noted that persons who apply will be assigned a unique reference number, which they should keep, as that will be used to track the progress of their application and allow for queries to be answered.

"The website does not require any data plan or credit to log on to it. It's zero-rated, so it won't cost you any money if you go on a mobile phone to access the website," Dr. Clarke pointed out.

In addition, all applicants will be communicated with primarily through SMS Text messages and/or email and will be advised once their application has been validated and approved.

For those applicants who are physically unable to get to the remittance company, third-party collection will be accommodated.
"There has to be a signed letter, stamped, from a Justice of the Peace authorising someone to collect on their behalf, and the person collecting has to have a valid government-issued identification card, as well as identification of the person who is so authorising," Dr. Clarke said.

Meanwhile, as with the CARE Programme, the Auditor General's Department will be asked to conduct concurrent audits, that is, to audit while the CCTV programme is being executed.

"The Auditor General will have access to the system and all of its data and will be able to audit the eligibility, validation and other processes and produce their reports. These reports will be tabled in Parliament," Dr. Clarke said.

"We know from the experience with the CARE programme that this can slow down the actual payments; however, the continued transparency and openness of the programme to the highest levels of scrutiny will continue to provide public confidence in a fair and even-handed process," he added.

As of June 5, 2021, 159,615 Jamaicans had received the first shot of the vaccine. Some 42,254 of those were in the group aged 60 and over, and of this amount, 7,052 have received the second shot.