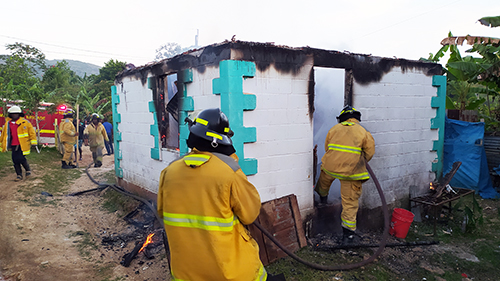 Barrington Flemming/Shamir Brown
Desperate attempts by an anguished daughter to save her mother's life ended in tragedy when the 69-year-old woman succumbed to injuries she received in a fire which torched her on -bedroom dwelling at Sunderland, St. James on Wednesday.
The woman has been identified as Sylvia Schardsmidth, otherwise called 'Termy'.
Schardsmidth's daughter, Violet Dixon, who lives next door to her mother, told the Western Mirror that she tried valiantly to save her mother upon discovering minutes after 5 in the morning that the house was on fire.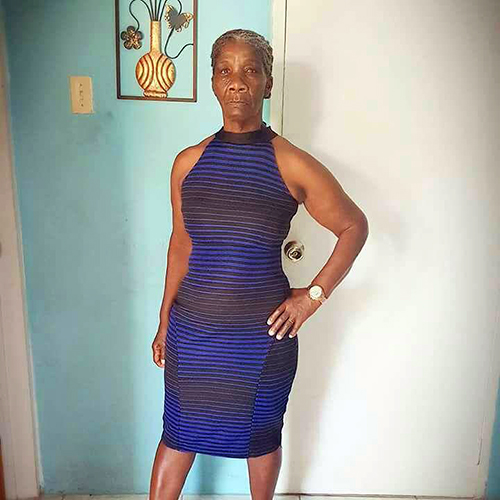 She related that she woke up about 4:30 with the intention to gather stones to assist workmen with the construction of a pit, when she smelled something like rubber burning. She, however, returned to bed and got up some time after five o'clock and then made the gruesome discovery.
"Mi run to the front door and try two time fi kick it down but it would not budge, so me run to the back and tried twice to open the back door and it opened the last time and that's when I saw my mother in a position as though she was trying to brace the door open and I took her outside," Dixon said.
The distraught daughter described her mother as the 'best mother ever'.
"She was well-loved and highly respected by everyone in Sunderland. She was a good example to everyone. She was a janitor at the Sunderland All Age School where she worked and everybody loved and talked about her Chop-up and Dumpling. I dearly love and miss my mother," Dixon shared.
The Fire Brigade, in the meantime, reported that they got a call about 5:42 Wednesday morning and responded with two units from the Freeport Fire station.
The firefighters, on arrival at the scene, saw Schardsmidth lying on the ground outside and proceeded to carry out cooling down operations at the premises.
The family matriarch is reported to have sustained burns to her upper body.
She was subsequently taken to the Cornwall Regional Hospital where she died.
The fire department is yet to determine the cause of the fire, but it is being theorized that a lit lamp, which overturned, could be the cause. The fire department estimates losses to be in the region of 2 million dollars.