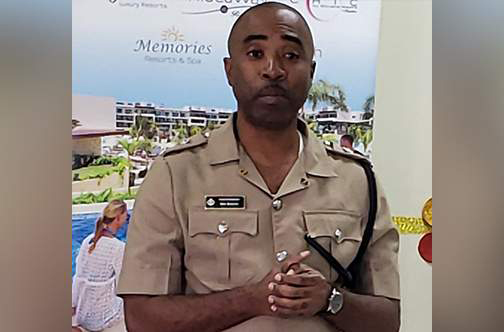 Shamir Brown
The Trelawny Police Division is reporting a major reduction in crimes for the year just ended, attributing this to the successful implementation of varying strategies throughout the year.
Kirk Ricketts, Superintendent of Police in charge of the Trelawny Division, related that for last year, there was a 28% reduction in all major crimes across the parish with a notable slash in murders moving from 30 the year before to 21 last year.
Superintendent Ricketts also pointed to the continued partnership between the police and the residents, which he said was a contributing factor to the reduction in violence and criminal activities in the parish.
"In the midst of a pandemic, everyone put out a hundred percent. We've had our issues but nevertheless, we were able to finish the year with a significant reduction in major crimes, thanks also to residents and citizens who cooperated us with us," he remarked. "Trelawny is known for that, cooperating with the police, so it's a mixture," he said. "Overall, we think we did a pretty good job and hopefully we can do better this year," he noted.
He, however, indicated that the police would have renewed focus on two particular categories of crime, rape and aggravated assault.
"We had some increase as it relates to rapes and aggravated assaults, so we want to focus on violence against the persons, whether it be murders, rape, aggravated assaults, we want to look at what the root causes are for these types of violent incidents," he said.
The Trelawny police chief said based on statistics, which revealed that at least 60 percent of the murders committed in the parish resulted from domestic disputes, the police would be utilizing dispute resolution as a means of quelling these active situations before they escalate into more explosive scenes.
He also noted that the police would be calling on other stakeholders to assist in this effort, such as the Ministers' Fraternal, should they deem it necessary.