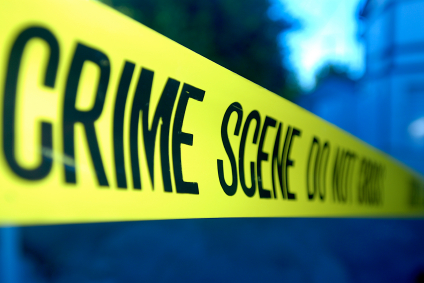 Michael Nattoo – Staff Reporter
Swift action and three bullets are the reasons why Montego Bay businessman, John Frank (real name withheld), is now counting his luck, after being trailed by unscrupulous persons (on Monday, May 4), from the National Commercial Bank in Fairview, to his business place along Salt Spring, where he ultimately managed to kill one of them.
Details reaching the Western Mirror indicate that Frank, who is also a Justice of the Peace, made a routine visit to the commercial bank in Fairview on Monday. Following his transactions, Frank exited the establishment and entered his car, and then headed for his business place along the Salt Spring main road.
While en route, Frank observed that he was being trailed by a silver/grey Toyota Axio. His suspicions aroused, Frank stopped at the Cool Oasis Gas Station in Mount Salem, St. James, where he apparently lost sight of the vehicle.
After noticing that the car that was trailing him was nowhere in sight, Frank resumed the journey to his business place.
Upon reaching his business place, Frank lingered in his vehicle for a while. Not long after, he realized that a silver Toyota Axio, resembling the one that had earlier trailed him, pulled up behind his parked car.
Shortly after, according to reports, a man exited the Toyota Axio and approached Frank's car, where he engaged the businessman in conversation about his business place. It is further reported that at that point, Frank exited his vehicle, prompting the operator(s) of the Toyota Axio motorcar to drive away from the scene.
Frank then observed, after the Toyota Axio fled the scene, another man walking away from his vehicle. His suspicions aroused, Frank called out to the man, who turned around to reveal a black leather bag in his possession. Upon closer inspection, Frank observed the black leather bag to be his, and realized that while distracted, it was taken from his vehicle.
The man immediately attacked Frank, who was hit to the ground. The business man, being a licensed firearm holder, pulled his weapon and discharged a warning round. After observing that his attacker would not ease the assault, Frank discharged two additional rounds which hit the attacker to the torso.
It is reported that he dropped Frank's bag and attempted to run away, but collapsed a short while after.
He was rushed to the Cornwall Regional Hospital, where he was pronounced dead. He was identified as Christopher Brown, 43, unemployed of Kent Avenue, Ironshore, St. James.
Investigations continue.