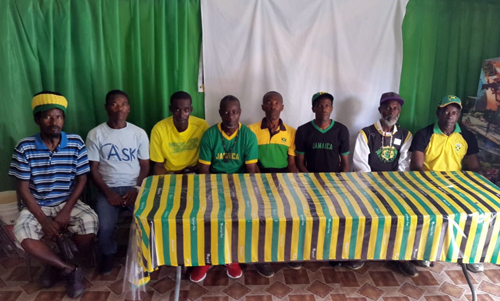 Sashane Shakes
Sustained efforts to maintain the safety of tourists in the resort city of Montego Bay as well as to provide hotel independent visitors (such as those staying in Airbnbs) with locals of resourceful reference has been taken a step further to produce officials in that area of specialization as City Tour Guides.
The brainchild and collaborative efforts of Anthropologist and Freelance Consultant, David Smalling and Manager of the Harbour Street Craft Market and Cultural Village, Mikoyan Robinson, it has brought forth the first cohort of official tour guides for the resort city of Montego Bay.
In September, eight (8) individuals graduated from the Montego Bay Heritage Tour Guide Programme, certified under the Tourism Product Development Company (TPDCo).
The programme, a two (2)-part training course which lasted for four (4) weeks, was taught at the St. James Municipal Corporation and provided students with skills in tourism ethics and an introduction to Montego Bay. Tourism ethics, a mandatory course that all individuals involved with tourism in Montego Bay and across Jamaica have to be trained and registered for, dealt in part with equipping students with a comprehensive set of principles designed to guide them on how to conduct themselves and how they benefit tourism development. An introduction to Montego Bay gave them the opportunity to interact with discourse relating to Montego Bay, which includes the city's aesthetics, economy and history, to name a few.
As some tourists hardly venture outside of the all-inclusive hotels and resorts, Smalling revealed that, "Our one chance therefore is to initiate those who come by the cruise line; those are the ones who really come into the city, come to the craft market.
Using the craft market as a base, we wanted to train at least forty (40) individuals, male and female and in doing so, we wanted some experience where we did not want to exclude those who are already in the business – the men on the street who were seen as harassers and pimps, etc.," he said.
The newly graduated tour guides will operate from the Harbour Street Craft Market and Cultural Village to surrounding areas within the resort city. They will also be given uniforms so that they may be identified as an official, professional unit with aspirations that locals will view them in a different light.