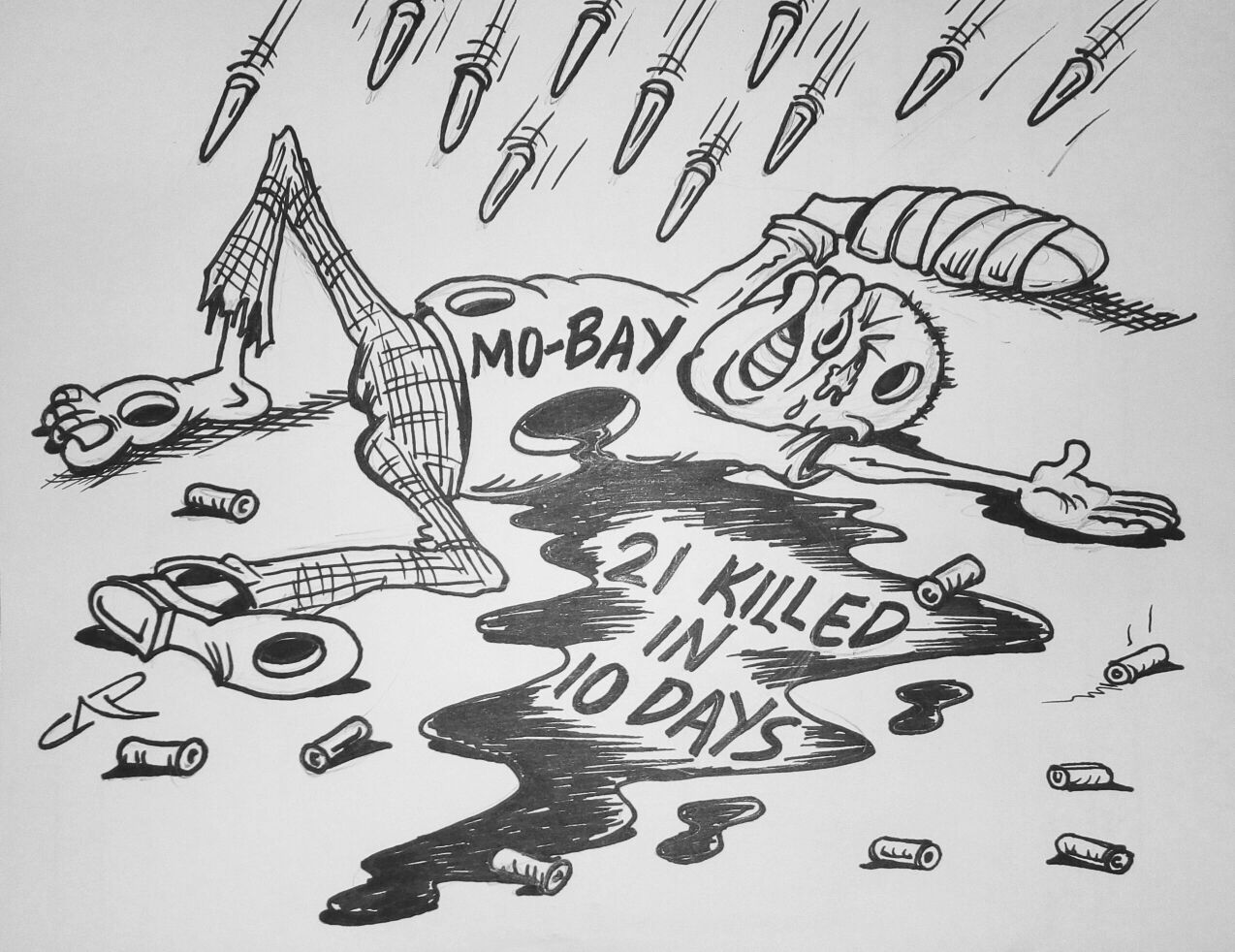 Renowned Jamaican poet Claude McKay's classic poem, "If We Must Die", comes to mind as we contemplate the constant bloodletting in Montego Bay and its environs being carried out by unconscionable, heartless gunmen, hell-bent on creating mayhem in what was once known as "The Friendly City".
"If we must die—let it not be like hogs
Hunted and penned in an inglorious spot,
While round us bark the mad and hungry dogs,
Making their mock at our accursed lot."
Based on what has been transpiring so far, it would appear that the major stakeholders and our city fathers have surrendered to the gunmen, cowering in abject fear. Clearly, the Police High Command has failed so far to come up with the right solutions, despite the highly-touted Zones of Special Operations (SOZO), which has been implemented in Mt. Salem to no avail.
There was a time when Montego Bay spoke with one, united voice on matters of great importance affecting the city. Nowadays, we are like a Tower of Babel with so many dissonant and cacophonous shrills ending up being merely quotations to fill space in newspapers or news bytes on radio and television newscasts. We recall when a number of prominent citizens including the Mayor, Custos, President of the Chamber of Commerce and Industry and other major stakeholders came together and established a City Caucus. This was a non-partisan body whose sole purpose and intention was to provide Montego Bay with effective representation outside of the work of Members of Parliament and Councillors.
The main fruit of that labour was the formation of the Greater Montego Bay Redevelopment Company, which was designed to tackle what was seen as the best road map forward, a Development Plan. Unfortunately, red tape, ambivalence, lack of political will and complacency bordering on dereliction of duty led to the demise of that great coming together. Having sown the wind, we are today reaping the whirlwind because it can be said that the over 21 squatter settlements in the tourist capital have been the breeding ground of rampant criminality and murder.
"Oh, Kinsmen! We must meet the common foe;
Though far outnumbered, let us show us brave,
And for their thousand blows deal one deathblow!
What though before us lies the open grave?
Like men we'll face the murderous, cowardly pack,
Pressed to the wall, dying, but fighting back!"